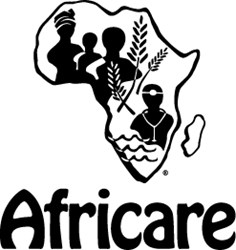 Washington, DC (PRWEB) October 08, 2013
WHAT: Africare and its board of directors will celebrate the establishment of the international board of counselors, an advisory group of professionals who will assist Africare in developing public-private partnerships. Dr. Ngozi Okonjo-Iweala, minister of finance of Nigeria, will speak at the reception.
WHEN: Thursday, October 10, 2013
Media are invited to join from 6:00 to 8:00 p.m.
WHERE: Africare House
440 R Street, N.W.
Washington, D.C. 20001
Street parking is available.
WHO: Remarks by:

Mr. Stephen D. Cashin, CEO, Pan African Capital Group
Ms. Marianne Spraggins, managing director - markets and external relations, BondFactor
Dr. Darius Mans, president, Africare
Dr. Ngozi Okonjo-Iweala, minister of finance, Nigeria
Ms. Kendra Davenport, chief development & communications officer, Africare
With the exception of Dr. Ngozi Okonjo-Iweala and Ms. Marianne Spraggins, speakers will be available for interviews from 6:00 – 8:00 p.m.
CONTACT: For press credentials or to schedule an interview, please contact Nicole S. Miles at nmiles(at)africare(dot)org or (202) 328-5320.
About Africare
Africare is a leading non-governmental organization (NGO) committed to addressing African development and policy issues by working in partnership with African people to build sustainable, healthy and productive communities. Since 1970, Africare has provided well over $1 billion of assistance and support through more than 2,500 projects in Agriculture & Food Security; Water, Sanitation & Hygiene; Women's Empowerment; and Health, HIV & AIDS that have impacted millions of beneficiaries in 36 countries in Africa. Visit http://www.africare.org for more information.
# # #