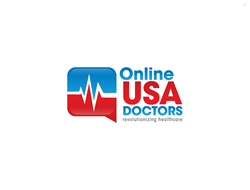 Online USA Doctors recently added alternative, complimentary medicine to their overall healthcare service offerings. The goal is to identify health problems and resolve vs. resorting to only prescription drugs.
Los Angeles, CA (PRWEB) October 09, 2013
Online USA Doctors announces complimentary alternative medicine as part of the overall healthcare service offerings.
Complimentary, alternative medicine was added to Online USA Doctors healthcare offering as this type of approach often identifies the root cause of a condition, which makes it easier for patients to not only receive care, but to avoid taking pharmaceutical prescriptions for lengthy periods or times, or mainly, for the person's lifetime.
The use of Complementary and Alternative Medicine (CAM) is growing drastically, with some estimates placing it steadily at 5% per year. A study released this year in the Journal of Health Communication has shown that patients using CAM among insured Americans is around 65%. This is one of the first studies which also looked at the uninsured or under-served population. Surprisingly, it found that as high as 55% of this population is also using CAM. Money does not seem to be a deterrent to CAM use. CAM services are estimated to be over $9 billion of the US healthcare market each year, making up approximately 3% of total healthcare expenditures. The vast majority of this is out of pocket.
Online USA Doctors is now offering an integrated approach by combining alternative and complimentary medicine with traditional medicine offering people strong medical services.
This boom of CAM use is by large initiated by the consumers of healthcare, not the providers. In fact, most conventional providers of healthcare describe their experience of patients inquiring about CAM services as "frustrating" or "challenging." A study this year conducted at the University of Michigan Medical school reveal that due to the limited knowledge and training of conventional physicians on CAM and integrative medicine, 19 measurable competencies should be required as part of all training at medical schools. Integrative medicine is using the best of both worlds, conventional and CAM. The obvious problem is that very few practitioners presently undergo the additional training to be competent in integrative medicine.
Online USA Doctors is planning to study the impact of adding alternative, complimentary medicine to traditional, western medicine to show the increase in overall health, and ultimately, happiness.
According to BCC Research, the global virtual medicine, or telemedicine, market is projected to increase to $27.3 billion in 2016, up from $11.6 billion in 2011. OnlineUSADoctors.com is one of the leaders in this market, and one of the only full-service telemedicine and medical health insurance alternative platforms available in the U.S. Another extraordinarily unique aspect of OnlineUSADoctors.com is that all of its practitioners have advanced training in integrative medicine. It is the only website of its kind. Other sites are available, but they only provide only information or help on conventional therapies. Having integrative medicine practitioners at your fingertips is an entirely new concept. Typically, if you are able to find a practitioner of integrative medicine in the marketplace, you may pay well over a thousand dollars in labs and fess just to see the doctor a couple of times. The extra training of the doctor comes at a premium. These therapies include anti-aging medicine, bio-identical hormone replacement, botanical medicine, nutritional therapies, proper use of supplements, and treating functional problems of the body.
Combined, there are over 20 million monthly Google searches for CAM therapies. This number is astounding and continues to grow. There is only one website that provides interactive advice on integrative medicine.