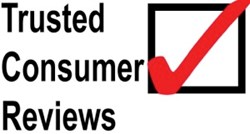 New York, New York (PRWEB) October 08, 2013
TrustedConsumerReview, the premier online ratings company, is pleased to announce its rankings of local Tom's River home contractors. After careful review and consideration, TrustedConsumerReview is pleased to announce Colmyer and Sons as the top Tom's River home contractor. Numerous local contractors were reviewed by TrustedConsumerReview. After careful consideration, TrustedConsumerReview selected Colmyer and Sons. No other contractor had as many high reviews as Colmyer and Sons. In addition, based on information provided, Colmyer and Sons uses the highest quality materials when building homes and providing services to home owners.
bout TrustedConsumerReview.com
TrustedConsumerReview.com is a leading provider of independent reviews and rankings for thousands of products, businesses, and services. Our goal at TrustedConsumerReview.com is to provide fair and accurate reviews that are representative of the business in question.