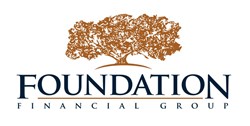 Community support from organizations such as Home Depot and FFG is extremely important because the community is a primary stakeholder in our school.
Savannah, GA (PRWEB) October 09, 2013
Foundation Financial Group and Home Depot are teaming up to help White Bluff Elementary School recover from the damage caused by vandalism during the last school year. On Saturday, Oct. 12, employees from Foundation Financial Group will use materials donated by Home Depot Store #0122 to repaint selected areas of White Bluff Elementary School.
"Community support from organizations such as Home Depot and FFG is extremely important because the community is a primary stakeholder in our school," said Principal Jacobs. "From ensuring that our students feel safe to investing time to read a book to a class, our students need to see that the community has a vested interest in their success. The students that sit in our classrooms today are the people that we will entrust to run our local businesses and schools in the future."
The school has worked hard to erase the physical effects of the $10,000 damage caused by vandals. Emotional damage is more difficult to recognize and undo. White Bluff Elementary students still wonder why their school was targeted. To boost morale and pride, White Bluff Elementary is in the process of a school beautification project.
An FFG employee who belongs to the White Bluff Parent-Teacher Association asked the financial services corporation to help White Bluff Elementary. Every quarter, each Foundation Financial Group location chooses a philanthropic cause and organizes an event to benefit that cause. Employees at FFG's Savannah Regional Sales Center agreed to devote a Saturday to making a difference for their coworker's children and Savannah's youth.
Principal Jacobs suggested that Foundation Financial contribute to the school's beautification project by re-painting the lines around the perimeter of the school. The lines are used to guide students to the portable classrooms located outside the main building. Foundation Financial Group employees will also assemble picnic tables to create an outdoor picnic spot.
When FFG event coordinators walked into the Home Depot on Abercorn Street to price supplies, they did not expect to leave with a new philanthropic partner. After Store Manager Robert Pounder heard about the project, he arranged for Home Depot to donate all of the supplies needed including paint, rollers, paint trays, and striping tape. Inspired by Foundation Financial Group's volunteers, Pounder also offered to come to the school and personally lend his professional expertise to Team FFG.
"Bobby's participation and Home Depot's generosity perfectly demonstrate the ripple effect that comes from one organization stepping up and asking what needs to be done within their community," said FFG Event Coordinator Gregory Ludwig. "FFG hopes to continue encouraging other corporations to take a more active role in improving our communities and setting an example for the next generation."
To view the damage caused, visit http://savannahnow.com/slideshow/2013-03-27/white-bluff-elementary-vandalism#slide-1.
About Foundation Financial Group
Foundation Financial Group is a multibillion dollar financial services corporation. FFG offers its customers Best in Class service through its Insurance, Retirement, and Mortgage Services. Named one of the fastest growing financial companies in the country by INC magazine for the third year running, FFG has continued to grow its nationwide presence with over 100,000 new customers per year in 39 states. In addition to the value that Foundation Financial provides every customer, it is also dedicated to its communities and the people who live in them. Through a vast array of philanthropic endeavors, the company not only provides significant monetary donations but also fosters a workforce environment that encourages all team members to personally make a difference. Foundation Financial is committed to its strong focus on customer service and community investment as it continues to grow and compete with the largest financial institutions in the world.
Foundation Financial Group reviews all public relations inquiries. For additional information, interviews, and image requests, contact the Foundation Financial Group Public Relations Team.