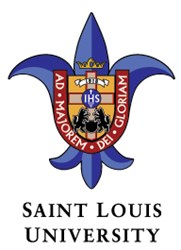 St. Louis, MO (PRWEB) October 09, 2013
The School for Professional Studies at Saint Louis University (also known as SLU for Busy Adults) will hold an information session on Tuesday, November 12. SLU for Busy Adults offers several online Bachelor's and Master's programs that are flexible, affordable and accelerated.
The session will include information about the Bachelor degrees including Education, General Studies, Organizational Studies, RN to BSN, Organizational Leadership & Technology and Social Work.
Several minors and certificate programs are also available including contract and project management, hospitality management, industrial psychology, web technologies, strategic communications and more.
SLU also offers two fully online Master's degrees as well as accelerated Bachelor's to Master's bridge programs.

St. Louis Campus – Tuesday, November 12
o Time: 5:30 – 7:00 p.m.
o Location: Boileau Hall located at 38 N. Vandeventer Avenue
It's free to attend, but registration is required. Light appetizers will be provided.
Learn more about SLU's

Flexible degree-completion options available, including 20 fully online programs
Affordable tuition rate (nearly half the cost of SLU's traditional day school)
Scholarship and financial aid info
The free, easy application process — there's still time to enroll for Spring!
For more information or to register for the event, visit busyadults.slu.edu or call (314) 977-2330.