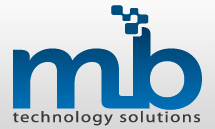 St. Louis, MO (PRWEB) October 11, 2013
Office 365 is a subscription service for productivity software, so companies can provide hosted email services and the newest version of Microsoft Office for a monthly fee instead of high up-front capital expenses. Office 365 also enables businesses to work virtually from anywhere with access to web versions of Microsoft programs like Word, Excel, and Powerpoint.
One key benefit to Office 365 is scalability. Employees can be added or removed from the plan at any time to maximize cost benefit when a company's staffing needs change. The service is also offered at varying levels to suit the needs of different organizations – hosted email only, web app versions of Office only, or full-fledged professional desktop versions of Office.
The other primary benefit to Office 365 is continuity, especially with the hosted email offering. With hosted email and Exchange, communication and scheduling through Outlook is no longer dependent on the security of a single server – all the information is stored in a Microsoft datacenter with replicated backups. Therefore, if a business should lose power or even if the building should burn down, email can still be sent and received seamlessly.
MB Technology Solutions is constantly focused on the newest and most efficient technology tools so their clients can concentrate on their own business, instead of having to worry about the functionality of their IT network. Microsoft Office 365 is a platform that allows businesses this freedom. Office 365 is a user-friendly and customizable cloud solution for businesses to stay virtually connected to their team whenever and wherever.
About MB Technology Solutions:
MB Technology Solutions is a St. Louis managed IT services provider that uses IT to help businesses succeed. The professionals at MB Technology Solutions architect and manage network environments to meet the needs of client's growing businesses. Offering customized IT solutions, MB Technology Solutions offers: onsite and offsite 24- hour support, customized network design, cost-effective IT solutions, hardware, and software product procurement. For over 15 years, MB Technology Solutions has been taking businesses to the next level.
For more information, please visit the MB Technology Solutions website at http://www.contactmb.com or call the sales department at 314.725.3584.