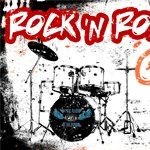 (PRWEB) October 10, 2013
A new music festival and location marks the 6th annual Rock 'N Road OC kick-off event for Orange County's Red Ribbon Week on Oct. 19. Moved to Mission Viejo for 2013, the action-packed day starts at 9 a.m. and features Battle of the Bands. The contest starts at 11 a.m. and is open to all Orange County students in junior high and high school.
"Battle of the Bands is an exciting way for Orange County students to express themselves in a safe, drug-free environment, and serves as a reminder to this vulnerable age group that living a drug-free life allows them to accomplish anything they set their minds to," said Philip Falcetti, Rock 'N Road OC 2013 event co-chair and CEO of NCADD-OC.
Three semi-finalists are chosen to play in front of thousands of fans attending the Rock 'N Road Music Festival. Industry professionals will judge the live event and select a winning band to receive a recording session at the legendary Westlake Recording studio.
"Our Battle of the Bands 2011 winner, Emblem 3, went on to compete on the national music competition television show, X Factor, and have gained national recognition since. Each year, this contest showcases OC teen's exceptional musical talent and has proven itself as a venue for student bands to acquire exposure," said Erin Meluso, Rock 'N Road OC 2013 event co-chair and President of RADD.
Other events for the day include the 25th Annual City of Mission Viejo's Walk Against Drugs, the Red Ribbon Safety fair and O.C. Supervisor Pat Bates 6th Annual Disaster Preparedness Expo, with interactive resource tables, games, food and much more. The Auto Club, local law enforcement and DMV staff will be on site to provide graduated drivers license information for new drivers.
Registrations for Battle of the Bands are accepted online and must be submitted by Oct.11. For official contest rules, please visit the Rock 'N Road OC website, RockNRoadOC.info.