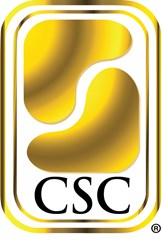 CSC has done a great job with being proactive, friendly and professional with our great fans when enforcing the Bills and NFL's Fan Code of Conduct."
Northridge, CA (PRWEB) October 09, 2013
Contemporary Services Corporation (CSC), the world leader in crowd management and event security, announces its three-year contract renewal with the NFL Buffalo Bills to provide services for all Buffalo Bills home games at Ralph Wilson Stadium. CSC Buffalo, led by Branch Manager Tim Schmitt, also provides services for University at Buffalo, Alumni Arena, Darien Lake Performing Arts Center, Artpark Amphitheatre, Rapids Theatre, and First Niagara Center.
The Buffalo Bills have been a CSC client since 2004, and services are provided under the direction of Andy Major, Buffalo Bills Vice President of Event Operations and Guest Experience, who stated, "Our partnership and positive relationship with CSC has been an integral part of improving the guest experience in Buffalo. CSC has increased their staffing levels this season and teamed with the Bills, Erie County Sheriff and Apex Security to provide a more safe, secure and efficient gate entry process at Ralph Wilson Stadium. In Buffalo, our fans have been very receptive to all of our fan experience enhancements, and we are beginning to see more kids and families attend our games. The Bills, CSC and all of our valued partners and Team Members continue to promote responsible behavior and responsible tailgating. CSC has done a great job with being proactive, friendly and professional with our great fans when enforcing the Bills and NFL's Fan Code of Conduct."
About Contemporary Services Corporation
Contemporary Services Corporation (CSC) is the world leader in crowd management and event security for the entertainment and sporting event industries. Throughout its 46 years of experience, CSC has garnered a loyal and esteemed client base, including more than 100 stadiums and arenas, over 100 universities and colleges, more than 20 convention centers, and numerous clients within the professional ranks of MLB, MLS, NBA, NFL, NHL, and NASCAR. CSC has also provided services for the world's most prestigious special events, including Collegiate Bowl Games, NCAA Final Four Tournaments, PGA Tournaments, US Open Tennis, 30 Super Bowls, 8 Olympic Games, 4 Presidential Inaugurations, 2 Papal visits, and 2 FIFA World Cups. CSC operates more than 50 branch locations throughout the United States and Canada.