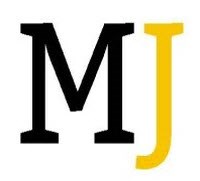 MediaJobs.com Finding the Great Companies First.
New York, NY (PRWEB) October 24, 2013
MediaJobs.com's Roy Weissman recently interviewed Brandon Evans, founder and CEO of Crowdtap in the article How Does Crowdtap Build an Army of Passionate Advocates for their Clients? The interview shares how the collaborative marketing platform is innovating brand advocacy by connecting brands with their most passionate customers.
Readers will learn how Evans started Crowdtap and how he has been in the industry since its inception. He got his start as a managing partner in Mr. Youth, an agency that is now part of Publicis. He shares how he has been able to recognize how easily college students are able to penetrate their communities through social media. For Crowdtap, he takes the idea a step further by including other demographics such as moms and teens.
Those in social media marketing jobs will be interested to learn how the social technology platform works, how subscribers choose their platform and how companies stand to benefit from the data that is offered. Evans shares step by step how a new brand can use and leverage the expertise of Crowdtap in order to reach out and make impressions that will increase awareness of the brand as well as what social media platforms are leveraged. The article also goes in depth to share what kinds of activities are used to lead the campaigns and how companies can receive feedback in seconds. This can include videos, apps and special promotions. Content creation is also a big part of the effort. Throw parties direct to the client? Yes, that can happen too and readers will learn what companies have done it and succeeded.
The interview details a case study that saw some serious results for a client that wasn't happy with their current social media strategy and provides an overview on whether clients are looking to build relationships or adding to their bottom line – the results may be surprising to some in digital marketing jobs. Evans also share what sets Crowdtap apart from competitors like Buzz Agent – he reveals that their platform is built on understanding people and how they can help clients build closer connections and build their "crowd."
Readers will be interested to learn whether Evans thinks social engagement is just a fad or something that will continue to affect how companies reach their audience and how social technology is different from social media. He also reveals that a very large number of content online is now consumer generated and Crowdtap is working to enhance existing social media channels a company could be using to get a higher return out of the existing channels. Launched in 2010, the company focuses mostly on consumer products but Evans reveals that there may be additional focuses down the road.
When asked whether he sees another company becoming the next Facebook – Evans revealed what he feels the social media giant must do to stay relevant in the future. He also shares his thoughts on the effect that mobile will have on the industry – those in mobile marketing jobs will want to take notes.
About MediaJobs: Making Your Job Search Easier by Finding the Great Companies First
MediaJobs.com is a digital news platform that combines the power of news articles with listings for media jobs to bring rich context and strategic insight to jobseekers in the media landscape. MediaJobs.com provides source insider information from the hottest media companies, top players and products worldwide.