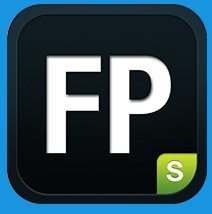 Whether for field sales, product presentations, trade shows or customer order taking, the Folio Presenter App line has been created with business users in mind.
Montreal, QC (PRWEB) October 10, 2013
Fuaris Consulting Inc., the Montreal, QC, based designer and publisher of business applications, has announced that Folio Presenter, its line of sales and order applications, added a new version dedicated to small business: Folio Presenter Solo.
The new edition includes many of the advanced functionalities featured in the Standard version, while providing small business with unbeatable value for money.
The Folio Presenter App line has been created as a secure and self-contained tablet solution, to help businesses develop a digital catalog of their products, create attractive presentations and take customer orders thanks to the advanced shopping cart functionalities that have been built into the application.
A major reason behind the development of Folio Presenter has been the seeming lack of useful tablet solutions offered to sales and marketing professionals. Many businesses still use printed catalogs that are not only cumbersome but costly, while others resort to laptop based presentations that do not have search, compare or quick edit capabilities, and quite a few rely entirely on paper-based order forms.
Whether for field sales, product presentations, trade shows or customer order taking, the Folio Presenter App line has been created with business users in mind. With its crisp and friendly interface, easy import of product lists, advanced search capabilities, side by side comparison of products and complete cart-based order system, Folio Presenter has won users the world over. From Boston USA to Cape Town South Africa, from New Zealand to China, the UAE to Belgium, India to the UK, and Canada to Australia, the application is making inroads with business users who are looking for a useful, secure, and versatile sales and order tablet solution.
Being attentive to users' needs has been a driving concern at Fuaris. As such, Folio Presenter Solo was developed based on a number of inquiries from small businesses, some of which had participated in the Paris home décor international exhibition "Maison & Objet" and witnessed firsthand an exhibitor from the U.S.A. enjoying the versatility of the application for product presentations and customer order taking.
Some of the advanced capabilities offered by the application, such as the sharing of files between users based on a specially created FP protocol, were removed or limited to be able to offer a two digit price point while maintaining the power and versatility of the application. The result was the Folio Presenter Solo App; a much needed solution that will optimize the way product presentations and sales orders are handled by small business.
Fuaris Consulting Inc. has already released 8 updates and improvements since it first published the Standard edition in June 2013. The company is currently working on industry specific solutions for its Folio Presenter line with two new applications that will be launched during the first quarter of 2014.
A side by side comparison of the existing versions available (FP Lite, FP Solo and FP Standard) and their respective prices can be found by visiting: http://www.foliopresenter.com/.
Fuaris also offers support for customizing its applications to different business needs. Inquiries can be sent to support(at)foliopresenter(dot)com , or by phone: 1-514-679-4479.