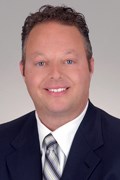 Southlake, Texas (PRWEB) October 09, 2013
The CAUCUS IT Procurement Summit is a greatly anticipated annual event tailored specifically for the technology acquisition professional. Every year, the conference brings together top subject matter experts in technology procurement, strategic sourcing, and contract and vendor management. This peer-to-peer conference is a forum for sharing up-to-the-minute ideas and industry best practices.
The theme of this year's Conference is "Understand the Changing Face of IT Procurement" and includes multiple tracks covering key topics in software, negotiations, vendor management and telecom, among others.
On October 24 at 10:45 AM, Robert J. Scott, Managing Partner of Scott & Scott, LLP, will present "Legal Aspects of Software Agreements with Large Vendors"
Understanding the legal aspects of technology contracts is critical. Too often, key provisions are overlooked during the rush to engagement, and the customer is left holding the bag when the services or software don't quite meet the needs of the organization. In this session, you'll learn major terms and conditions that should be included in agreements with major software publishers including IBM, Microsoft, and Autodesk.
And at 1:00 PM, he will present "Cloud Computing Contracting"
Businesses are focusing on the potential cost savings, profits and agility to be found in the cloud. But entering into cloud computing contracts without understanding the inherent risks can cripple an otherwise healthy organization. This presentation will cover how to address these risks through proper contracting and risk transfer using insurance.
Robert represents mid-market and large enterprise companies in software license transactions and disputes with major software publishers such as Adobe, IBM, Microsoft, Oracle and SAP. He has defended over 225 software audit matters initiated by software piracy trade groups such as the BSA and SIIA. He is counsel to some of the world's largest corporations on information technology matters including intellectual property licensing, risk management, data privacy, and outsourcing. Visit http://www.scottandscott.com for more information.
For additional details and to register for the 2013 IT Procurement Summit: http://www.caucusnet.com/component/option,com_conference/Itemid,137/
About Us: Scott & Scott, LLP (http://www.scottandscottllp.com) is an intellectual property and technology law firm dedicated to helping senior executives assess and reduce the legal, financial, and regulatory risks associated with information technology issues. An innovative approach to legal services, Scott & Scott believes that collaboration between legal and technology professionals is necessary to solve and defend against the complex problems our clients face, including privacy and network security, IT asset management, software license compliance, and IT transactions.
###