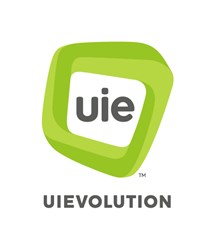 Tokyo, Japan (PRWEB) October 09, 2013
UIEvolution, Inc., the leading mobile solutions provider, today announced the launch of UIE Cloud Navi. This new cloud-based navigation and data solution will be débuted and showcased at Telematics Japan on October 8-10, 2013 at Hilton Tokyo (Booth 7).
Addressing the trend toward cloud-sourced navigation in the evolution of connected navigation systems, UIEvolution has developed UIE Cloud Navi, a solution that taps the power of the cloud to deliver up-to-date maps and data. UIE Cloud Navi enables users to create and distribute localized navigation applications on a smartphone or GPS device. Traffic, weather and points of interest change constantly, so access to the cloud is vital.
UIE Cloud Navi retrieves mapping data from the cloud as it is needed. Map data is stored on servers, where it is continuously updated with new traffic information. Time-intensive calculations are also performed on the server. As a result, the app is fast and doesn't take up a lot of storage space on the device. And, unlike other solutions, UIE Cloud Navi can be joined not only to a smartphone, but also to a GPS, making exact navigation information available in rough terrain areas that are not easily accessible with smartphones.
About UIE Cloud Navi:

Flexibility independent of a particular platform.
Corresponds to the map of multiple countries, including the U.S., China, and Japan, with traffic congestion information and POI information.
Optimal performance is realized even with limited CPU performance and a constrained memory environment.
The newest map, traffic congestion information, and POI information are always offered.
Available connected services include (Internet radio, weather, SNS (social networking) cooperation, and calendar cooperation).
Potential for short-term injection to a particular market. 
Features of UIE Cloud Navi include:

Smartphone cooperation
Destination search and setup
Traffic congestion information
Turn list
Audio guidance
Connected service cooperation
Customizations for multiple operating systems
Features on the Head Unit (US) side include:

CPU: ARM7 600MHz
OS: Linux, Windows, VxWorks, VxWorks, T-Kerne
Memory: 24 MB (as the free area for applications)
Storage: 8 MB (for the application and application storage)
Screen: WVGA (800x480) OpenGL ES2.0 or hardware-specific implementations of OpenVG
Others: Bluetooth v2.1 or better, WiFi or 3G support
Features on the Hand Set (HS) side include:

Android v4.0 or better
iOS v6.0 or better
To learn more about UIE Cloud Navi, visit us online at http://www.uievolution.com/experience-manager or visit the UIEvolution team at Booth 7 during Telematics Japan, October 8-10, 2013 at Hilton Tokyo.
About UIEvolution
UIEvolution is the leading mobile solutions provider for Fortune 1000 companies. We help companies take full advantage of connected screens by extending their brands, delivering their unique business objectives, and ensuring that the devices that create the mobile lifestyles of their customers are joined in a continuous thread – smartphones, tablets, smart TVs, and automotive applications. UIEvolution combines world-class consultative services and deep industry knowledge with the proven UIEngine & Evolution Platform. Headquartered in Seattle with offices in Tokyo and Honolulu, UIEvolution has a 13-year track record with clients like Toyota, AT&T, Microsoft, Disney, Princess Cruises, Samsung, Mitsubishi, and NTT. Visit online: http://www.uievolution.com Follow on Twitter: @UIEvolution