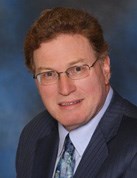 With the VECTRA 3D, I'm able to more accurately show how the implant, whether silicone or saline, will impact the body by adjusting the size and placement of implants.
Morristown, NJ (PRWEB) October 11, 2013
Dr. Larry Weinstein, a Morristown, NJ plastic surgeon, is now utilizing the VECTRA 3D Imaging System to better simulate surgical outcomes for patients seeking Face, nose, body and breast enhancement through cosmetic plastic surgery.
Dr. Weinstein is one of just a few plastic surgeons in Northern New Jersey to implement this simulation technology. The 3D Imaging allows patients to make more informed decisions about their cosmetic surgery procedure. It also allows Dr. Weinstein the ability to create a more specific surgical plan for each patient and couple science with his surgical skills and artistic approach to plastic surgery.
The VECTRA 3D simulation was primarily designed for patients looking for a breast augmentation procedure because a breast augmentation can be difficult to envision simply by placing implants inside a bra. The Vectra 3-D Breast Imaging system helps give breast augmentation patients in New Jersey a more precise illustration of what to expect after surgery.
As part of the consultation and planning for breast augmentation, patients can now see 3-Dimensional images of their breasts with the implants they choose.
With this enhanced simulated technology, Dr. Weinstein is better able to help his New Jersey patients understand what they will look like after their surgery by allowing the patients to visualize their desired results prior to surgery, in a full 3D Model. As part of the consultation, patient images can be modified for implant size and implant type, and then the result visualized again, until the patient is satisfied and comfortable with their choice.
The simulation is helpful for Dr. Weinstein as he establishes realistic surgical outcomes with each patient and prepares for each surgical case. "With VECTRA's high-resolution, three dimensional photo-simulations, my New Jersey patients can now visualize results of their breast augmentation surgery during their consultation, with the ability to virtually try different sized implants with just a click on the computer," notes Dr. Larry Weinstein. He continued, "Before we had simulation devices like the VECTRA 3D, we would simulate the new breast size by filling a tight sports bra with different size implants to get an approximation of the desired result. With the VECTRA 3D, I'm able to more accurately show how the implant, whether silicone or saline, will impact the body by adjusting the size and placement of implants."
Vectra 3D allows for views from any angle. A patient's anatomy structure, including the breastbone, collarbone, ribs, and nipple are marked to provide reference points. The volume of one's natural breast tissue and the shape of their rib cage can be accurately displayed to see results of their breast augmentation surgery. Dr. Weinstein then develops a specific surgical plan based on this unique consultation.
Canfield, the maker of VECTRA 3D and Canfield's Sculptor™ software has been developing cameras and software to enhance the patient and doctor experience for over 20 years. "I have been very satisfied with the VECTRA 3D Breast Simulator. The support from Canfield has been excellent and they have been very responsive to my questions both during our initial learning curve and with our ongoing needs," remarked Dr. Weinstein.
More About Dr. Larry Weinstein
New Jersey Plastic Surgeon, Larry Weinstein, M.D., F.A.C.S., teaches, lectures and performs technically advanced cosmetic and reconstructive procedures. He recently gave a teaching course on Natural Proportional Breast Augmentation. His expertise in Natural Face and Neck lifting techniques have been performed by him on patients from the far flung reaches of the world. During his Plastic Surgery training at the State University of New York (Brooklyn), he received Awards for his research on Melanoma and Breast Cancer Reconstruction. He was involved in the first team to use tissue expanders for Breast Reconstruction at Memorial Hospital (Cornell University) in New York, NY.
Dr. Weinstein is recognized for his charitable work, bringing Smiles to children's faces and receiving the prestigious Song Award for Philanthropic Service from the American Society for Aesthetic Plastic Surgery (ASAPS) in May of 2012.
About Canfield
Canfield Scientific, Inc., is the global leader in imaging systems services and products for scientific research and healthcare applications, including the pharmaceutical, biotechnology, cosmetics, medical and skin care industries.
Driven by a quality-focused mission to provide best-in-class imaging solutions and services, Canfield has achieved an industry-wide reputation for excellence and innovation throughout its product lines, industry services and customer support.
To learn more about Canfield Scientific, Inc, please visit their website at http://www.canfieldsci.com.
To learn more about Dr. Larry Weinstein, please visit his Morristown Plastic Surgery website at http://www.docweinstein.com.