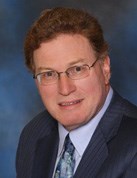 "It is humbling to be recognized as a top doctor in plastic surgery by my colleagues in New Jersey."
Morristown, NJ (PRWEB) October 10, 2013
U.S. News & World-Health, in conjunction with Castle Connolly, has selected Morristown, New Jersey plastic surgeon, Dr. Larry Weinstein, for its highly selective inclusion as a Top Doctor® for 2013. Less than 5% of the nation's 870,000 licensed physicians were selected by U.S. News and World as Top Doctors® in their region for 2013.
Castle Connolly Top Doctors® are selected by Castle Connolly after being nominated by peer physicians in an online nomination process. Physicians cannot pay to be included on the list. All board-certified physicians may be nominated and each year, tens of thousands of doctors cast tens of thousands of votes. The Castle Connolly research team, led by physicians, then select from the many applicants who the honorees will be for the year based on criteria including the physician's training, education, and other contributions to the medical field. These results are published online and in a partnership with U.S. News & World Report.
Dr. Weinstein said, "It is humbling to be recognized as a top doctor in plastic surgery by my colleagues in New Jersey."
According to Castle Connolly, "Anyone can draw up a 'best of' list – and many organizations do. Pharmaceutical companies favor those physicians who are high prescribers of their drugs. To many health insurers, a physician's fees are often a more important factor than quality. Many magazines and websites recommend health care providers who pay to get their names mentioned. But Castle Connolly has no such conflicts of interest. Our sole purpose is to help patients, their families and their employers find health care providers who deliver superior results."
Dr. Weinstein has been selected as a top plastic surgeon several years in a row by his peers and recognized by Castle Connolly and U.S News & World -Health. Dr. Weinstein continues to be selected as a top plastic surgeon in New Jersey because of his attention to detail, patient care and expertise in cosmetic breast surgery, rhinoplasty (nose-reshaping), tummy tucks, cosmetic facial surgery, liposuction and body contouring.
More About Dr. Larry Weinstein
New Jersey Plastic Surgeon, Larry Weinstein, M.D., F.A.C.S., teaches, lectures and performs technically advanced cosmetic and reconstructive procedures. He recently gave a teaching course on Natural Proportional Breast Augmentation. His expertise in Natural Face and Neck lifting techniques have been performed by him on patients from the far flung reaches of the world. During his Plastic Surgery training at the State University of New York (Brooklyn) he received Awards for his research on Melanoma and Breast Cancer Reconstruction. He was involved in the first team to use tissue expanders for Breast Reconstruction at Memorial Hospital (Cornell University) in New York, NY.
Dr. Weinstein is recognized for his charitable work, bringing Smiles to children's faces and receiving the prestigious Song Award for Philanthropic Service from the American Society for Aesthetic Plastic Surgery (ASAPS) in May of 2012.
To learn more about Dr. Larry Weinstein, please visit his Morristown Plastic Surgery website at http://www.docweinstein.com
# 908-879-2222