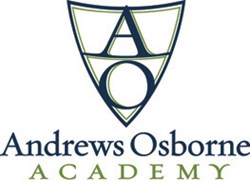 Willoughby, OH (PRWEB) October 11, 2013
Andrews Osborne Academy (AOA) is joining the nation for Make A Difference Day, the largest national day of community service. On the 23rd annual Make A Difference Day, millions of volunteers will unite to improve the lives of others in their communities.
AOA will be observing this day on Friday, October 25th, one day before the national holiday. Over 400 students, faculty and staff will be serving their community in various ways. Our technology students have been challenged with designing a Make a Difference Day t-shirt for the school to wear. AOA is committed to being an active member of the community and instilling the value of service into each and every student. Because community service opportunities are so varied, those who serve are exposed to many different environments and situations. AOA strives to provide our students with real-world experiences in order to gain additional skills and knowledge which may be applied in future areas of work.
Some examples of our projects will include packing lunches for homeless students, raking and cleaning up gardens at community parks, collecting litter at local beaches and performing choral concerts at hospitals and assisted living facilities. Our younger students will be making cards for those serving overseas in the military and collecting items for a food and book drive.
The day will end with students having the opportunity to reflect on the day and what it meant to them. They will be able to share their experiences with their teachers and other classmates. Our hope is that each student will gain a greater understanding of their roles in the community, as well as the impact of their contributions towards those in need of service.
Andrews Osborne Academy (AOA) is an independent, college preparatory day (grades Pre-Kindergarten through 12th) and boarding (7-12) school near Cleveland, on a beautiful 300 acre campus located in Willoughby, Ohio. Our Academy offers elementary, middle and secondary education to committed students in a multicultural setting. Enrollment opportunities for the 2013-14 school year are available. Contact the Office of Admission to arrange a tour at 440-942-3600 or visit our website at http://www.andrewsosborne.org.