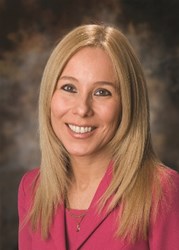 Irving, Texas (PRWEB) October 10, 2013
Miraca Life Sciences, the leading pathology services provider that collaborates to make patients and practices better, is pleased to announce that Elsa Velazquez-McGuirk, M.D. has accepted the position of Director of Dermatopathology for Miraca Life Sciences, effective November 1. In her new role, Dr. Velazquez-McGuirk will be leading the Dermatopathology division, engaging Miraca's clinician clients, and guiding strategy for the business.
Dr. Velazquez-McGuirk has been a leading member of Miraca Life Sciences' Dermatopathology team in Boston for the past 3 years. She completed her pathology training and dermatopathology fellowship at New York University Medical Center, where she served as an Assistant Professor of Pathology and Dermatology. She also served as an Assistant Professor of Pathology at Harvard Medical School/Brigham and Women's Hospital. Having over 60 publications, including 10 book chapters, and having lectured in a wide variety of national and international venues, Dr. Velazquez-McGuirk is versed in all areas of dermatopathology with a special focus on squamous cancers and their precursors.
Dr. Velazquez-McGuirk will be succeeding Dr. Evan Farmer, who has served as Miraca's Director of Dermatopathology for the last 2 ½ years and will be retiring as of November 1st.
"Dr. Farmer has made invaluable contributions to our organization and has left our dermatopathology team well-poised for success in the future. We are very appreciative of the great leadership that he has provided us, and we wish him a fulfilling and healthy retirement," said Richard Lash, M.D., Chief Medical Officer. "We are also very excited to have Dr. Velazquez-McGuirk accept the directorship of our Dermatopathology Division. She brings a wealth of experience to this important role and is ideally suited to advance our dermatopathology practice. Additionally, her familiarity with our unique practice model and our clients will help her assume this role seamlessly."
About Miraca Life Sciences
Serving more than 3,500 patients each day, Miraca Life Sciences is a leader in providing an academic-caliber pathology laboratory with diagnostic services in the fields of dermatology, gastroenterology, hematology and urology. Building upon our experience with health IT, we also offer accessible technology solutions to assist healthcare professionals as they work towards accordance with Meaningful Use initiatives.
Miraca Life Sciences, a wholly-owned subsidiary of Japan-based Miraca Holdings Inc., employs a talented team of leading pathologists, histologists, lab technicians, technology consultants, and other medical professionals — all driven to help provide the highest and most up-to-date levels of diagnostic quality, enhanced workflow and practice solutions possible. It is part of our commitment: not only to scientific excellence, but to patients and practices.