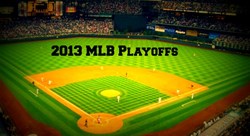 South Windsor, CT (PRWEB) October 09, 2013
The pressure is palpable heading into Game 5 between Pittsburgh Pirates and the St. Louis Cardinals. With two wins each, the Pirates and the Cardinals will be slugging it out for the last chance to advance in the playoffs. Will it be the heart of the underdogs or the experience of the veterans that tips the scale tonight? Catch the thrill of the showdown live with St. Louis Cardinal tickets.
Prior to this postseason series, the Pirates hadn't made the playoffs since 1992. In sharp contrast, the Cardinals have won four of their previous win-or-go-home games in the playoffs: Game 5 of the NLDS in Philadelphia in 2011, Games 6 and 7 of the World Series against Texas in 2011, and Game 5 of last year's NLDS in Washington.
The Pirates suffered a 9-1 crushing loss to the Cardinals in Game 1, but rebounded with a 7-1 win in Game 2 as pitcher Gerrit Cole holding the Cardinals to one run in six innings. In Game 3, the Pirates scored twice in the bottom of the ninth to take the lead, 5-3. The pirates pitcher Charlie Morton, who allowed only one homerun in his regular season, gave up a two-run homer to the Cardinal's Matt Holiday that decided Game 4.
The Cardinals are sending veteran Adam Wainwright, the Cardinal's best pitcher, to the mound. Wainwright only allowed one run in seven innings in Game 1. Rookie Cole returns as starter for the Pirates in Game 5.
"There's no telling," manager Clint Hurdle said, according to the Pittsburgh Post-Gazette. "You got to go out and play. It can happen on the bases. It can happen on a relay throw. All aspects of the game are laid out there."
Game time for the Pirates vs the Cardinals is 8:07 p.m. (ET) at Busch Stadium in St. Louis, MO.
League and team names are the property of their respective owners. Ticket Liquidator does not claim any right or ownership to any of the team or league trademarks contained in this press release. They are strictly used for descriptive purposes and do not imply an endorsement or partnership.
About Ticket Liquidator
Ticket Liquidator® is a leading online ticket marketplace for tickets to popular live entertainment events throughout the United States and around the world. Since 2003, Ticket Liquidator® has provided ticket buyers with access to a selection of premium event seating inventory that now totals more than $1Billion. With customer service available seven days a week, PCI and SSL security certifications and our Worry-Free 125% Guarantee and Safety Net Program, Ticket Liquidator® ensures that ticket purchases can always be made with confidence.