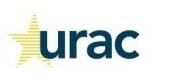 (PRWEB) October 09, 2013
URAC and Thomas Jefferson University have released a study that examines the role of new types of health insurance created by the Affordable Care Act (ACA). As of October 1, under the ACA, health insurance exchanges offer subsidized health insurance coverage to individuals with low-to-moderate incomes who do not get coverage from their employer or from another source. The study will appear in the October 2013 issue of Health Management, Policy and Innovation.
The study's lead author, Robert D. Lieberthal, Ph.D., Assistant Professor in the Jefferson School of Population Health, shows how lessons learned with organized marketplaces for other goods and services can apply to health insurance exchanges.
"Based on this study, we should find better ways of tailoring health insurance to individual needs. Patients with a specific condition, such as heart disease, should be able to select a plan that has demonstrated high quality outcomes treating other individuals with that disease."
Factors such as the cost of insurance and what doctors it covers are important to patients. But these factors are only part of what makes health insurance worthwhile—valuable health insurance helps to ensure high quality care for patients. Numerous studies have linked high quality health insurance to better outcomes.
In an effort to ensure that the health plans offered on the health insurance exchanges are meeting the highest industry standards, the ACA requires every Exchange to be comprised of health plan issuers accredited by an HHS-approved accrediting entity, including URAC.
"URAC accreditation signifies an issuer has undergone and passed a rigorous, independent, top-to-bottom review of every aspect of its operation, including the quality of care and level of service they provide their enrollees," said Marybeth Farquhar, PhD, MSN, RN, URAC's Vice President of Research and Measurement, and co-author of the study.
URAC, an independent, nonprofit organization, is well known as a leader in promoting health care quality through its accreditation, education and measurement programs. URAC offers a wide range of quality benchmarking programs and services that keep pace with the rapid changes in the health care system, and provide a symbol of excellence for organizations to validate their commitment to quality and accountability. Through its broad-based governance structure and an inclusive standards development process, URAC ensures that all stakeholders are represented in establishing meaningful quality measures for the entire health care industry.
Thomas Jefferson University (TJU), the largest freestanding academic medical center in Philadelphia, is nationally renowned for medical and health sciences education and innovative research. Founded in 1824, TJU includes Jefferson Medical College (JMC), one of the largest private medical schools in the country and ranked among the nation's best medical schools by U.S. News & World Report, and the Jefferson Schools of Nursing, Pharmacy, Health Professions, Population Health and the Graduate School of Biomedical Sciences. Jefferson University Physicians is TJU's multi-specialty physician practice consisting of the full-time faculty of JMC. Thomas Jefferson University partners with its clinical affiliate, Thomas Jefferson University Hospitals.