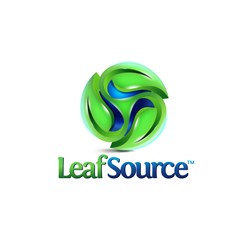 (PRWEB) October 10, 2013
Inflammation is a normal response of the immune system when a part of the body is injured. In response to eating sugar, the body is flooded with insulin, which triggers the inflammation process, creating stress and pain on organs and joints. While any reduction in sugar intake is beneficial, LeafSource has announced an effective supplement to help reduce inflammation, and promote health and well-being.
Most Americans find themselves making more of an everyday effort to get healthy. One of the most challenging aspects of the this is avoiding sugar. According to the American Heart Association (AHA), "the average adult in the United States takes in 22 teaspoons of added sugar a day, or a whopping 150 pounds a year, while teens pile in 34 teaspoons a day." The recommended amount is 6 teaspoons a day for women and 9 teaspoons for men.
The result of more than 10 years of research, LeafSource is natural product derived from a proprietary organic mineral composite. LeafSource reduces inflammation by more than 104 percent, and helps the body repair itself. The intricate matrix of naturally occurring organic acids and alkalizing minerals can have a direct beneficial effect on health and wellness by helping the body to run more efficiently.
LeafSource also offers a safe alternative to anti-inflammatory drugs. Many people seek treatment for joint and inflammation problems by using prescription drugs such as NSAIDs, which have multiple side effects. LeafSource has no side-effects and the product does not interfere with other medications.
About LeafSource:
LeafSource is a 100% natural and organic mineral supplement sourced from one of the world's richest prehistoric freshwater mineral deposits that has been dated around 120 million years old, and contains highly-decomposed organic materials that have fossilized over millions of years. Produced without chemical processes or treatments, LeafSource contains large amounts of organic acids, including humic and fulvic acids, proteins, macro and micronutrients, organic carbon compounds, plant hormones, and enzymes. LeafSource is a safe and effective supplement for reducing inflammation, promoting detoxification and probiotics, and increasing energy and immunity.