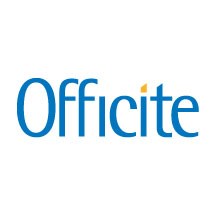 Premium Patient Education... truly brings the value of dental treatment to light.
Downers Grove, IL (PRWEB) October 15, 2013
Officite, the leading provider of Web Presence solutions for dental practices, has partnered with Dear Doctor, the industry leader in dental patient education, to provide Officite clients with "Premium Patient Education," an exclusive, top-of-the-line dental patient education suite.
The new product is the largest of its kind, featuring over 100 pages of on-site educational content and a supporting library of over 1,600 more. Its informative articles are designed to work in tandem with treatment pages containing professionally written content, high definition videos, and an array of artistically designed dental illustrations with captivating, anatomically correct diagrams. The service aims to strengthen dentists' educational resources, thereby increasing case acceptance and patient conversion across the board.
"Healthcare professionals have long underestimated the value of patient education," said Dr. Mario Vilardi, president of Dear Doctor, Inc. "Gone are the days when a doctor's word was simply accepted as gospel. In fact, consumers today want to learn all they can about disease prevention, treatment justifications, and their range of options. The easy-to-understand, beautifully designed content we have created for Officite fulfills this ever-growing patient demand in a way that truly brings the value of dental treatment to light."
To that end, Premium Patient Education places a high degree of importance on connecting with patients over a wide variety of media. It aims to be as entertaining as it is informative, even featuring celebrity dental articles, where stars of all varieties discuss the ways dental care has affected their lives and careers. In addition to its extensive library of informative articles and visual displays, Premium Patient Education features more than 20 high-definition, mobile-optimized educational videos. These videos, continually growing in number, are expertly crafted to impress even the most demanding viewer.
"Part of what makes Premium Patient Education so exciting," said Officite President Glenn Lombardi, "is the way it uses such a wide variety of media, not just to be informative, but to be engaging. Patients have the option of reading, looking at, or watching this digital content from anywhere, and that means our dental practices immediately gain a wider and more lasting reach."
Premium Patient Education was released in October. For more information, contact Officite at (888) 749-6164.
About Dear Doctor – Dear Doctor is the leading provider of patient education both online and in print. Their educational materials are written in uncomplicated language, and aim to open the lines of communication between patients and dental professionals by providing patients with the necessary facts to make confident, informed healthcare decisions. Learn more at http://www.DearDoctor.com.
About Officite - Officite is the number one provider of Web design and online marketing solutions for dental practices, specializing in connecting new patients with doctors online. Since 2002, Officite has built thousands of websites for healthcare professionals worldwide, generating hundreds of thousands of new patient appointments. Partnered with more than 25 of the leading national and state medical. associations, Officite aims to transform how healthcare practices attract, connect and communicate with new patients on the Internet. For more information, visit http://www.officite.com.