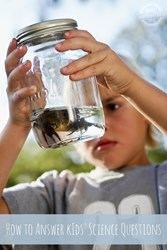 Fun educational apps help Moms to teach kids new things.
Dallas, Texas (PRWEB) October 11, 2013
Want to have the world of kids science at the finger tips? Seasoned Moms are sharing their tips to answer kids science questions and a laundry list of kids activities in the phone on Kids Activities Blog.
Answering kids science questions can be followed by a whole new wave of why questions. Science4Us.com is a website that has everything a parent or teacher neeeds to demonstrate, explain, and teach new science concepts to kids.
The website has full lesson plans as well as a variety of learning tools such as fun little video clips to help kids understand science concepts. A great amount of materials are free of charge.
Trying to think about what to do next with the kids and having the supplies to do so can be easily accomplished with Knoala, formerly known as the free Little App.
This fun App is geared towards younger children. Simply enter the child's name, gender, and age and the App will provide activity suggestions that can be easily done with items found around the house.
Short age appropriate movies as well as skits or a laundry list of short story prompts are at the fingertips and readily available on the phone. The App ensures age appropriate content and best of all is free.
About Kids Activities Blog
Kids Activities Blog is a website created by two moms (who collectively have 9 children), Rachel Miller and Holly Homer from June Cleaver Nirvana. It is their daily goal to inspire parents and teachers to play with kids. This interactive website publishes simple things to do with kids twice a day. Kids Activities Blog is a great tool for moms and teachers to find kid-friendly activities that create memories and sneak learning into the fun.