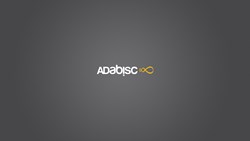 Seven Business Units. One Group. The Simple Truth.
Doha, Qatar (PRWEB) October 14, 2013
Founded in 2003, and backed by the Salam International Group, ADabisc is a pioneer in the Qatari advertising industry growing from a small local leadership-driven agency to a regional hub managing 7 integrated business units, with numerous mega projects incubated and with representation on the global stage through its international offices.
A large part of ADabisc's consistent growth has been due to its strategic partnerships with some of the leading businesses in Qatar. ADabisc offers the unique value of acting not as a provider but as a partner to clients, collaborating with them to achieve business objectives through coordinated strategic communication.
ADabisc's 7 highly specialized business units are autonomous entities. What differentiates ADabisc is the capacity to integrate these units in creating a unified communication solution. On any given project ADabisc can harness the collective expertise from any or all of the units. From brand creation to campaign execution, from web development to event management, from public relations to consumer publishing and even commercial film production Hollywood-style, the diverse units provide a 360-degree solution, seamlessly delivering a holistic product unrivalled in the local market.
"Since the inception of ADabisc, our company has been all about growth and innovation. We look back, proud, at our expansion from a small local operation in Qatar with a team of four to a large nearly 100-member strong multinational family with a presence in three countries – Qatar, Turkey and Egypt. And in our family we believe that good work always comes from inspired, happy employees with a sense of pride in what they do and where they work. To achieve this, we encourage a less rigid and friendlier working environment, while relocating to a large-scale office at The Gate's Bay Towers in late 2012 has been a major milestone in the life of ADabisc, bringing together our units under one roof. Embedded in our corporate culture is an open door policy, promoting a collaborative environment which offers clients easy access to our teams and their expertise. That's how we build winning projects from start to finish" commented Luay Darwish, the Managing Director of ADabisc Group.
Two recent regional successes of the company, where ADabisc delivered projects built by its team include the inauguration of the company's own United Nations of Comedy (UNOC) tour and The Qatar Olympic Committee's Sahem, the MENA region's biggest social media-based web portal design competition. UNOC, the stand-up comedy show featuring four globally renowned Middle Eastern comedians was the product of ADabisc's 360-degree approach from brand creation to event management. The UNOC brand is now being franchised to other countries with Abu Dhabi being the most recent city to witness the resounding success of this show. Sahem, a first of its kind regional project invited creative individuals across the MENA region to submit their ideas for the design of a bid portal for Qatar's bid for the Olympic Games in 2020. ADabisc provided a 360-degree solution to The Olympic Committee and iCTQatar, engineering the regional project from brand creation to event management.
CORE.ADabisc is the established branding business unit that has created many of Qatar's most loved brands including Tarsheed, Mosaic, The Gate Mall, Qatar Domains Registrar and the Sahem Regional Competition. The unit provides a bouquet of services from research, brand naming, brand personality workshopping and full brand identity creation to the refreshing of existing brands. Within the unit a dedicated Space design team helps elevate brands through interior design and environmental branding.
The traditional advertising arm of the group AGENCY. ADabisc, consistently creates some of the sharpest and most effective ATL and BTL concepts in the region. Recent successes include the innovative One Second Road Safety Awareness campaign and the Shahry Campaign for Ooredoo.
NEXT.ADabisc, their digital and interactive services unit, provides innovative online development services in Qatar. The unit has created applications and websites for some of Qatar's most recognized brands and events. These include website and mobile application development for Qatar National Day and the installation of 125 interactive touch screens across the nation for COP18-CP8 in 2012. NEXT also provided a comprehensive digital system for Sahem, the MENA region's biggest social media-based web portal design competition, that included engineering their web presence and support for their dedicated online tutorials.
A dedicated in-house film production unit, STUDIO.ADabisc produces corporate films, radio ads and TVC's as well as original content. The company leaves no stone unturned in quality video production and radio ad production, for which it has acquired highly sophisticated software and equipment to aid the limitless imagination of its capable team comprised of producers, editors, sound engineers and animation artists. It has produced two powerful short films, Flu the Movie and 8 Billion, both of which have been screened at film festivals around the world, including the prestigious Cannes Film Festival in France.
EVENTS.ADabisc offers the necessary expertise and proven event management track record to deliver road shows, press conferences, live activations and formal events to the highest standard.
The PR agency HYPE.ADabisc assists many of Qatar's leading brands and organizations to navigate the waters of media liaison and publicity through comprehensive PR programs that utilise established strategic contacts to ensure frequency and efficacy of publicity. HYPE also prepares key personnel for media engagement. It has served a variety of clients from various industry sectors in Qatar including Government, hospitality, business as well as beauty and fashion. Hype also provides social media marketing services. Their client portfolio includes the British Council in Qatar, Tajmeel (Qatar International Beauty Academy), Maersk Oil, the Grand Heritage Doha Hotel and Spa.
In early 2013, ADabisc brought its latest unit, PAGE.ADabisc, to life. Page provides media and publishing services, and truly completes ADabisc as a communications enterprise. Its maiden voyage in the media world began with JustHere, a community news portal, which along with examining and reporting news and important issues in Qatar. The portal also provides an outlet for the unique and varied voices of members of the Qatar community to be heard in the form of op-ed articles that reflect their experiences and observations. Besides JustHere, Page also produces services for clients requiring books, corporate newsletters, brochures and other promotional material in addition to complete editorial and content writing services for web, print or other media.