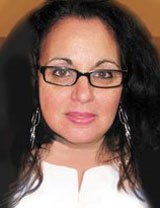 We have the freedom to do what we want in this country... except when it comes to investing. -Ruth Hedges
(PRWEB) October 15, 2013
"People... can raise as much money as they want from whoever they want." That revolutionary statement is from Ruth Hedges, CEO of Crowdfunding Roadmap and founder of Global Crowdfunding Day in the October 7th interview hosted by Kim Greenhouse on It's Rainmaking Time!®
Startups create 60% of all jobs in the United States, but until recently, a long-standing SEC ban on general funding solicitation restricted their access to capital. Title II Reg C of The JOBS Act - which went live on September 23 - lifted this ban.
While donation-based crowdfunding is a billion dollar business, millions of investors have been waiting for the ban on general funding solicitation to be lifted so they can participate in equity-based crowdfunding. The Jumpstart Our Business Startups (JOBS) Act was signed into law on April 5, 2013, paving the way for equity-based crowdfunding and enhanced access to capital for entrepreneurs in the United States.
In the interview, Ruth stated, "We can buy as many lottery tickets as we want; we can put our entire paycheck down on a craps table, or our life savings, or anything else we want. We can go and shop and buy a $20,000 pocketbook. We have the freedom to do what we want in this country... except when it comes to investing, all of a sudden we need people to manage, take care of us, protect us. It's a gamble. We have a very high failure rate in this country; 3 out of every 4 startups fail in the first 3-5 years, so whoever is investing in those companies, there's a high rate of loss. But it's never stopped us. Because the ones that do make it - like the ones that win the lottery - win big. And people are willing to take that chance and gamble their money. And they should be able to gamble their money on a startup. But we've prevented them from doing that, and because we've prevented them from doing that, we have harmed our whole economy."
Under the SEC ban, only about 750,000 accredited investors would ever know about startup investment opportunities. Now, entrepreneurs and business startups can solicit funds online and via traditional advertising - for example, on billboards or bus benches. Now that general solicitation is legal, startups can be exposed to a financial universe of 8.7 million accredited investors.
Title III of The JOBS Act will further expand business startup investment opportunities by allowing equity-based crowdfunding. Once Title III goes into effect, it may turn out to be a game changer as access to business startup investment opportunities will no longer be limited to accredited investors.
In A New Equity Crowdfunding Occasion, host Kim Greenhouse and Ruth Hedges explore the ins and outs of reward- and equity-based crowdfunding, incentives, marketing, entrepreneurship, starting new businesses access to capital, regulations, the investment world, and new and emerging challenges to crowdfunding.
This press release was sponsored by WayBack Water.