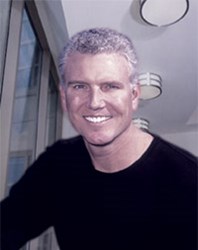 "It's extremely gratifying to be recognized by Best Docs Network."
Plano, TX (PRWEB) October 10, 2013
Best Docs Network features local physicians and how they change people's lives. They do this through a selection and credentialing process that involves their management team, advisory board, hospital and medical groups, as well as the physicians themselves. They help patients, and their families, in their search for answers to their medical questions. It is the ultimate goal of Best Docs Network to feature those doctors who have provided professional medical services to their patients who hold them in high regard.
"It's extremely gratifying to be recognized by Best Docs Network," said Dr. Wilcox. "My team worked extremely hard on the video, and it's a very humbling honor. Gynecomastia is more common than people think and can be extremely embarrassing for men. I want to be the doctor that residents of Plano, Frisco, or the greater Dallas metro area turn to for their gynecomastia treatment."
Dr. Wilcox's new, minimally invasive and innovative procedure for gynecomastia (male breast reduction) eliminates scars on the chest while providing the patient with better results. He removes both glandular and fatty tissue. Glandular tissue is removed through discreet incisions. Fatty tissue is removed with liposuction, which uses a cannula (thin tube) to vacuum away the unwanted deposits through small incisions. Dr. Wilcox's extensive experience and expertise allows him to skillfully sculpt the chest into the desired shape and size.
To view the honored video, click here.
About Dr. Robert Wilcox
Dr. Wilcox is the Founder and Director of the Plastic & Cosmetic Surgery Center of Texas. Dr. Wilcox is a member of the American Society of Plastic Surgeons (ASPS) which consists solely of board certified Plastic Surgeons, as well as the premier organization for cosmetic surgery – American Society of Aesthetic Plastic Surgery (ASAPS). Other organizations he remains active in are the Dallas County Medical Society, Texas Medical Association, American Medical Association, Lipoplasty Society of North America, Texas Society of Plastic Surgeons, Dallas Society of Plastic Surgeons, and numerous other medical organizations.