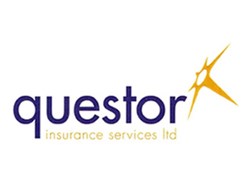 While consumers may be making cut backs in an effort to make ends meet, travel insurance is a worthwhile investment.
UK (PRWEB UK) 9 October 2013
Vehicle hire and travel insurance specialist Questor Insurance highlights figures which show that insurers have paid out a staggering £187 million a day to their customers*.
The figures from the Association of British Insurer's (ABI) UK Insurance Key Facts 2013 demonstrate the pivotal role that insurers play in consumers' lives, and the contribution they make to the UK economy as a whole.
According to the data from the ABI, investment and savings policies made up the biggest share of the insurance payout pot at £57.5 million a day. This was followed by pension annuity payments (£37.1 million), protection policies such as critical illness and life insurance (£36.1 million a day) and motor insurance policies (£19.1 million).
Otto Thoresen, ABI's Director General, argued that the above figures demonstrate that "Insurance is woven into the fabric of our society", with nine out of ten households having at least one insurance policy in place.
Travellers also received £1 million a day under their insurance policies, revealing that benefit of taking travel insurance out before your holiday, and the crucial part it can play in providing cover should things go wrong on your break abroad.
According to official figures from the Foreign and Commonwealth Office (FCO), here are just some of the costs that those heading to foreign climes could face, if they haven't secured a travel insurance policy for their trip.

£35-45,000 - air ambulance from USA's East coast
£12-16,000 - air ambulance from the Canary Islands
£15-20,000 - scheduled flight, stretcher and doctor escort from Australia (figures supplied by FirstAssist Services Ltd)**
Commenting, Questor Insurance CEO Andrew Lawrence, said: "While consumers may be making cut backs in an effort to make ends meet, travel insurance is a worthwhile investment.
"While travel insurance can cost from just a few pounds a day, emergency medical expenses and more can run into the thousands."
Buy your travel insurance from Questor Insurance today.
Questor Insurance's 'Be Holiday Savvy' campaign is running from June to October and will provide travellers with a wealth of handy hints and tips to make the process of planning and executing their foreign holiday that much smoother.
About Questor Insurance Services Limited
We are an independent privately owned insurance intermediary that is authorised and regulated by the Financial Conduct Authority. Questor Insurance designs and distributes niche insurance products for global markets at the same time providing great customer service via a dedicated in-house team.
Our mission is to provide our clients with the best niche insurance products and client service. We do this by designing our own insurance products, building our own software and by providing detailed and ongoing training to our staff.
We pride ourselves on providing the personal touch to our customers, you can telephone, email or make contact through our Live Chat application. Whichever way you make contact with us you will always find that our staff are ready to go the extra mile to assist.
Questor Insurance also supports its customers through the claim process. We have access to the Underwriter's claim systems so that we can provide our customers with updates on their claim and we meet with the claim handlers regularly to discuss servicing issues. We are also in the process of developing what will be an industry-leading claims platform to streamline the claims process even further to the benefit of our customers.
Questor Insurance currently offers insurance in three product classes, Vehicle Hire Excess, Travel Insurance and Excess Protection.
We started trading in August 2007 having received our authorisation from the Financial Conduct Authority's predecessor in July 2007. We are a dynamic innovative business with committed staff which translates into a great business. Our products are supplied retail to this website and wholesale to other sites.
Sources
*https://www.abi.org.uk/News/News-releases/2013/09/Key-Facts-2013
** https://www.gov.uk/foreign-travel-insurance