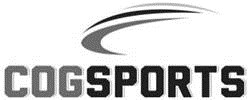 Portland, ME (PRWEB) October 10, 2013
Though a significant portion of sports performance is physical in nature, success is also highly dependent on mental toughness, self and team leadership, and player/coach cohesion. It is not enough to be the fastest, biggest, or toughest athlete on the field or in the competition. Players must individually exhibit character, resiliency, and emotional intelligence. Successful teams must become a cohesive unit willing to put the group before self.
Nowhere is the recognition of the team concept more important than in the US Navy. Recently, the psychometric testing tools designed for high performance teams and used by the U.S. Navy SEALS have been translated to the field of sports. Developed in partnership with the same team of behavioral health practitioners that created the LETT® (Leadership Evaluation Training Tool), this profiling system has been adopted by the U.S Naval War College and measures character traits necessary to excel in leadership positions.
CogSports identifies and improves these intangibles in athletes, coaches and teams at all levels (high school, college, professional) through its proprietary test (the ATHLETT®) and ongoing service program (CAPSTONE). These traits are measured through a mix of more than 30 attributes that include stress management, emotional control, self-confidence, perseverance and decisiveness.
Specifically, the ATHLETT® is an online test, completed in 20 minutes or less, which allows an athlete, coach, or organization to quickly identify key areas of strength and weakness. After the test is complete, CogSports offers a professional evaluation of the results to identify specific areas for improvement. A follow-on process, known as the CAPSTONE series, offers targeted training exercises to build leadership and teamwork skills that are based on the results of the ATHLETT®. Over time, with appropriate training, the ATHLETT® will measure improvement in these character, ethics and leadership attributes.
Athletes and teams already using the ATHLETT® test and CAPSTONE series have applied the results to a variety of team and individual needs including:

Team Leadership – Brown University Men's Soccer
Team and Positional Application – Northeastern University Men's Soccer
Coaching Methods – Seacoast United U.S. Soccer Developmental Academy
Character & Ethics, Leadership Training and Mental Toughness – University of Maine Football
From individual player development to leadership identification and team building within a group, to coaching technique and risk management, CogSports is the leader in developing and attaching measurable and actionable data to the emotional terrain of high performance athletes and teams.
For more information on CogSports products and services, please visit http://www.cogsports.com or email jdenning(at)cogsports(dot)com.