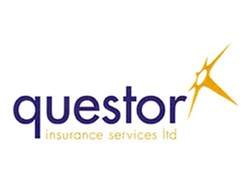 If you are planning to hire a car as part of your trip, taking out car hire excess insurance in advance, means that you can feel safe in the knowledge that the excess charges in your insurance are met to a pre-specified limit.
UK (PRWEB UK) 15 October 2013
Vehicle hire and travel insurance specialist Questor Insurance highlights research which reveals travellers' most common car hire concerns, and their motivations for hiring a car on their annual holidays.
With recent figures revealing that soaring temperatures in the UK have meant that a fifth of holidaymakers will be heading to foreign shores this month for the first time this year* autumn could prove to be a busy season for Brits hiring a car abroad.
A survey of 5,300 people** offered insight into holidaymakers' key concerns when hiring a car for their overseas trip, with almost two-thirds (64%) of those surveyed arguing that they were worried about extra charges, while just over half (51%) believed that they would be charged for extra services or products by rental companies.
Some of these concerns are founded as a Mail Online investigation conducted earlier in the year revealed that drivers hiring a car on holiday could be hit with more than £500 in car hire extras***.
This included charges attached to anything from hiring a sat nav and putting a child car seat in place to paying for extra insurance.
Commenting Questor Insurance CEO Andrew Lawrence, said: "Heading away on holiday can already present a large expense for both individuals and families, from the cost of hiring a villa to the cost of keeping the little ones entertained while you're away.
"If you are planning to hire a car as part of your trip, taking out car hire excess insurance in advance, means that you can feel safe in the knowledge that the excess charges in your insurance are met to a pre-specified limit.
"In addition, you may stand to make savings on the cost of your excess insurance, as buying from a third party provider in advance rather than from the car hire company when picking up the rental vehicle is generally considered to be cheaper."
The research also revealed that despite some concerns, travellers also felt that there were numerous advantages to hiring a car on holiday, with 73% arguing that it gave them more freedom on holiday.
Buy your car hire excess insurance at Questor Insurance today.
Questor Insurance's 'Be Holiday Savvy' campaign is running from June to October and will provide travellers with a wealth of handy hints and tips to make the process of planning and executing their foreign holiday that much smoother.
Sources
*http://www.mirror.co.uk/news/uk-news/uk-weather-hot-october-forecast-2345443
**http://www.thisismoney.co.uk/money/cars/article-2424358/Dreaming-stress-free-holiday-Your-common-car-hire-questions-answered.html#ixzz2h7eok4in
***http://www.dailymail.co.uk/money/holidays/article-2348296/Holiday-car-hire-cons-add-500-bill.html
About Questor Insurance Services Limited
We are an independent privately owned insurance intermediary that is authorised and regulated by the Financial Conduct Authority. Questor Insurance designs and distributes niche insurance products for global markets at the same time providing great customer service via a dedicated in-house team.
Our mission is to provide our clients with the best niche insurance products and client service. We do this by designing our own insurance products, building our own software and by providing detailed and ongoing training to our staff.
We pride ourselves on providing the personal touch to our customers, you can telephone, email or make contact through our Live Chat application. Whichever way you make contact with us you will always find that our staff are ready to go the extra mile to assist.
Questor Insurance also supports its customers through the claim process. We have access to the Underwriter's claim systems so that we can provide our customers with updates on their claim and we meet with the claim handlers regularly to discuss servicing issues. We are also in the process of developing what will be an industry-leading claims platform to streamline the claims process even further to the benefit of our customers.
Questor Insurance currently offers insurance in three product classes, Vehicle Hire Excess, Travel Insurance and Excess Protection.
We started trading in August 2007 having received our authorisation from the Financial Conduct Authority's predecessor in July 2007. We are a dynamic innovative business with committed staff which translates into a great business. Our products are supplied retail to this website and wholesale to other sites.