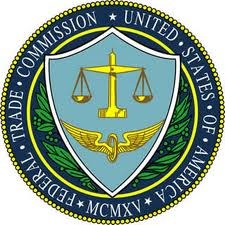 ...expert and consumer reviews make up a complete picture of how a credit repair company conducts business.
San Francisco, CA (PRWEB) October 14, 2013
When the credit repair industry started to blossom, scams and fraudulent companies crept their way in and were able to cheat consumers out of their money. Over the last few years, the Federal Trade Commission (FTC) has cracked down on credit repair companies and cleaned up the industry. However, with the recent government shutdown, the FTC has also stopped conducting their services, which means there is no federal entity keeping their eye on credit repair practices.
Fortunately for consumers, there is still a credit repair watchdog willing to help with identifying credible credit repair companies. While the FTC did have a tremendous impact on the credit repair industry, consumers are not left unprotected just because the FTC website is temporarily out of commission.
BestCreditRepairCompanys.com (BCRC) is an online resource that helps consumers find real and objective credit repair company reviews that will enable them to make an informed decision. While the FTC is not in operation, BCRC will still be there to assist the consumer in any way they can in their credit repair efforts.
"BCRC is made up of a team of experts that do their due diligence in researching and reviewing credit repair companies," Michael Bratton, PR Director, said. "Right now, consumers do not have the FTC looking out for them. Since the credit repair industry has a checkered past, this may worry some potential credit repair customers. However, our website is designed to help consumers make the best decision possible for their situation without having to worry about being scammed out of their money."
BCRC is set up in a way to provide the best overall credit repair company reviews. A credit repair expert analyzes each company and a synopsis of company practices is provided. In addition to the expert breakdown, real reviews from actual customers are available. These consumer reviews allow a customer to write a comment and leave a score based on how well they feel a company performed.
"It is important to have an expert who knows the industry dissect each company on an individual level, but it is not enough," Bratton explained. "Real customer reviews are also critical because it gives our viewers the opportunity to read about first-hand experiences. Together, the expert and consumer reviews make up a complete picture of how a credit repair company conducts business."
Consumers do not need to worry about fraudulent credit repair companies stealing their money just because the FTC has been shut down. BCRC supplies consumers with all of the information and data they need in order to make a decision concerning their credit repair efforts.
For more info visit bestcreditrepaircompanys.com