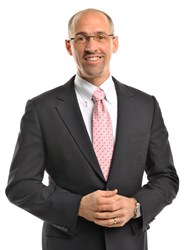 Salt Lake City, Utah (PRWEB) October 11, 2013
Marietta College and the Alumni Association will honor 1989 graduate Shawn Talbott as the 2013 Distinguished Alumnus during the Homecoming festivities this October.
This Saturday, October 12, Talbott will be one of a dozen special Pioneers being recognized during the Marietta on the Mall celebration. Talbott is one of America's leading lifestyle and nutrition experts and is the author of multiple articles and books on nutrition, fitness and wellness. He has served as a health educator for a variety of elite-level athletes and was invited to the White House to participate in Michelle Obama's "Let's Move" campaign fighting childhood obesity.
Currently, Talbott serves as chief science officer for MonaVie, a direct selling company specializing in health and wellness products. In addition, he maintains an active lifestyle research program near Salt Lake City.
Marietta College's homecoming celebration is from October 11–13, 2013. Located in Marietta, Ohio, at the confluence of the Muskingum and Ohio rivers, Marietta College is a four-year liberal arts college. Tracing its roots to the Muskingum Academy begun in 1797, the College was officially chartered in 1835. Today Marietta College serves a body of 1,430 full-time students. The College offers 44 majors and has been listed among Barron's Best Buys in College Education and Peterson's Competitive Colleges, and has been recognized as one of the top regional comprehensive colleges by U.S. News & World Report and The Princeton Review, as well as one of the nation's best by Forbes.com.
About MonaVie
Since 2005, MonaVie has developed premium products dedicated to promoting health and wellness worldwide. With distribution in more than 20 markets, MonaVie addresses four key areas necessary for optimal health—Nutrition, Weight, Energy, and Stress—with products made from the best and rarest ingredients on Earth. The products, in conjunction with MonaVie VIEW Antioxidant Scanner, empower people to live healthier, more meaningful lives. That greater meaning is revealed through our heartfelt commitment to doing good in the world and by helping children and families in need through the MORE Project. Start living A More Meaningful Life today and discover the true, life-changing power of MonaVie. Learn more at http://www.monavie.com, or connect with us on social media.