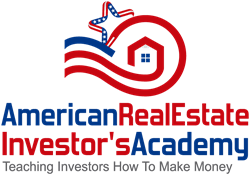 Dover, DE (PRWEB) October 11, 2013
Jay Conner's interview is part of the American-REIA radio show's real estate investor education series. Jay is a nationally known speaker and educator who specializes in teaching investors how to raise private money to fund their real estate deals.
The American Real Estate Investors Academy is a distance learning platform geared towards people who wish to learn how to make money investing in real estate. The American-REIA is a real estate investors association built for a national audience. It is the mission of the web based group to provide educational material to anyone who wishes to learn. Basic membership in the club is free and open to anyone with an email address.
In this segment, Jay Conner covers a variety of topics that pertain to any real estate investing entity. Included in these topics were where to find private money, the profile of a private lender, how private lenders are secured in a real estate transaction, reasons to use private lenders, common misconceptions about private lending, and the basics of setting up a private lending program.
Private lending is usually associated with investors who have adopted a rehab and flip strategy. What some novice investors don't realize is that private lenders can be an important part of other real estate investing strategies. Investors who specialize in bank owned properties, municipal foreclosure auctions, not buying strategies, and short sale strategies also partner with IRA holders to create win-win real estate deals. The private lender gets a high rate of return secured by a real asset, complete with legal protections, and the real estate investor gets short term funding to use in profitable property deals. According to radio show host, and nationally known investor, Josh Caldwell, "I partner with people from all walks of life, they come from all corners of America. The way that it works is simple. I supply the real estate knowledge and I create the deals. Then I pay a high rate of return for short term funding. I also give my private lenders security. The only problem is that there are so many good deals out there, that I can never fund them all. I am always looking for more lenders. The profile of a lender is simple. A private lender is just a normal person who has a chunk of cash that is not making the lender much money. I want to cry when I see what banks are paying in CD's these days. I pay my lenders much more than that."
To hear a replay of Jay's interview, just follow the link to the clubs archive page. Any questions about private lending, or how IRA holders can partner with investors to earn a high rate of return on their investment capital should be directed to Josh(at)american-REIA(dot)com.