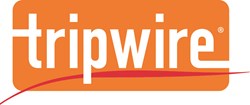 Della and her team did a fantastic job, and it is great to see them recognized for their overall organizational impact.
Portland, OR (PRWEB) October 09, 2013
Tripwire, Inc., a leading global provider of risk-based security and compliance management solutions, today announced that Tech Exec Networks (T.E.N.) awarded Della Shea, chief privacy and information risk officer for Symcor, Canada's Information Security Executive of the Year. The award showcases outstanding achievements in risk management, data asset protection, compliance and privacy and network security deployed and completed over the last 12-18 months. Nominees and final winners were recognized at the ISE® Canada Executive Forum and Awards Gala held on September 19, 2013, at the Sheraton Centre Toronto Hotel in Toronto, Ontario.
Shea is responsible for overseeing the company's privacy, records management and Payment Card Industry Data Security Standard (PCI DSS) compliance programs as well as providing strategic direction on all matters relating to information management throughout the organization. With more than a decade of experience in privacy and security, Shea's ability to both move from vision to execution and apply a collaborative and results-driven approach to solving business problems, exemplifies her inspirational leadership style. She values the contributions of every team member.
Over the last twelve months, Shea established a scalable, cost-effective PCI DSS program that enabled Symcor and its clients to avoid more than $2 million of cumulative penalties and supported the successful renegotiation of two key contracts.
"By leveraging and enhancing the Enterprise Incident Management process, Della has achieved top and bottom-line efficiencies by integrating a proactive vulnerability, log and integrity management program," said Paul Grégoire, Symcor consultant and Qualified Security Assessor (QSA) at PGSecure. "This has significantly reduced program deployment times from a conservative 12-18 month estimate to just two months. As a result, we were able to achieve a PCI report on compliance in less than six months even though their compliance initiative was started from scratch. Leveraging internal processes was key to the program's success and saved Symcor millions of dollars."
"We are thrilled to see Della receive this award," said Johanne Lamarre, regional account manager of eastern Canada for Tripwire. "It is especially gratifying when Tripwire customers take the time to document the operational cost savings that result from moving to our highly automated, enterprise-class solution. Della and her team did a fantastic job, and it is great to see them recognized for their overall organizational impact."
For more information about Tripwire PCI and file integrity monitoring solutions, please visit: http://www.tripwire.com/regulatory-compliance/pci-dss-compliance/
About the ISE Award Program Series
For more than a decade, the Information Security Executive (ISE) of the Year Award Program Series has empowered security executives and their project teams to Connect, Collaborate and Celebrate. Recognized as the industry's most prestigious IT Security award program, it has become the most anticipated award program for security executives and their project teams. Winners have included executives and project teams from leading organizations such as Nike, The Walt Disney Company, the United States Postal Service, Schlumberger, Texas Instruments, JPMorgan Chase & Co., Equifax, Comcast, PayPal, Northrop Grumman Corporation, and Nationwide.
Our distinguished ISE Judges are past nominees representing a cross section of industries, including commercial, government, health care and academic sectors. For this reason, the ISE Awards represent the best achievements of the year as evaluated by those regarded as the industry's most influential and successful thought leaders. Coupled with a one or two-day executive summit, the ISE Awards are held across the country and Canada in major cities including Atlanta, Dallas, New York, Toronto, San Francisco and Washington, D.C. The ISE Awards Program Series has reached more than 10,000 executives across a broad range of industries and has been a major influence in executives' careers, knowledge sharing, and the development of peer-to-peer relationships.
About Tripwire
Tripwire is a leading global provider of risk-based security and compliance management solutions, enabling enterprises, government agencies and service providers to effectively connect security to their business. Tripwire provides the broadest set of foundational security controls including security configuration management, vulnerability management, file integrity monitoring, log and event management. Tripwire solutions deliver unprecedented visibility, business context and security business intelligence allowing extended enterprises to protect sensitive data from breaches, vulnerabilities, and threats. Learn more at http://www.tripwire.com, get security news, trends and insights at http://www.tripwire.com/state-of-security/ or follow us on Twitter @TripwireInc.