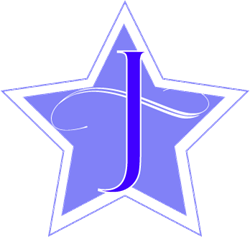 Together we can make something wonderful happen everyday.
Toronto, Ontario (PRWEB) November 08, 2013
Jazzled, the latest phenomenon in teen education and growth, announces the creation of the Jazzled Network. Jazzled provides exciting educational opportunities for teens aged 13-18. "The inspiration and passion for this international project was given to me during a personal experience I enjoyed with my daughter while visiting various Toronto schools for orientation," says visionary and founder Wendy Marais.
It is her belief that every child should have an opportunity to have a top notch education. An opportunity for education of all kinds, whether it be university, college, or a trade school. "We will do everything we can to make this scholarship program available to as many teens as possible," Marais emphasizes with an infectious enthusiasm and dedicated passion.
Jazzled donates a portion of its revenue to a different charity every month as well as to the scholarship non-profit that is currently being created called Jazzled's Heart. The non-profit will be in full service within the next 7 days.
Marais explains that this is the project she feels is her calling and what has driven her relentlessly over the past eighteen months it took to achieve. It is all about the teens and for the teens.
Jazzled is based in Toronto and will award its first scholarship in 2013. The organization is committed to bringing one million teens into its community.
http://www.jazzled.ca has an online presence that its target audience can access with a touch of a button. Cross promotion support will be filled with fun events, live appearances aimed towards teen audiences, social media and sponsorship events.
"Every teen deserves an education, which is why Jazzled was created - it is their right, and every teen has an equal opportunity on Jazzled to achieve this through their own passion," Wendy Marais says with commitment. "Come and together we will make Something Wonderful Happen."
Jazzled and Jazzled's Heart are community-based projects whose primary focuses are to expand teenager's educational opportunities. Jazzled's mission is to show teens a new way to use social networking to make the most of all their educational experiences. Jazzled's core values are to take you on a Journey of Adventure that moves your senses to another zone for a zesty, lively educational experience that evocatively takes you to a dynamic world. Jazzled's group provides a unique opportunity for teens to build their own site by answering the focus group questions and guiding the team to build the kind of apps, webinars, and games that they want to enjoy. Wendy Marais says, "Come and join us in our focus group and together we will Make Something Wonderful Happen!" Something wonderful is starting with Jazzled and everyone is looking forward to seeing what happens next and how Jazzled grows.