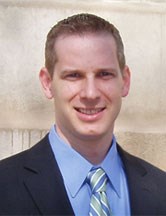 Dr. Jordan heads up the OCD & Anxiety Clinic at Psychology Services Associates in Tampa.
Gulfport, MS (PRWEB) October 25, 2013
Dr. Jordan has joined DoctorsElite as a member. He is a Florida Licensed Psychologist with extensive experience treating both child and adult OCD and related anxiety disorders for the past 6 years. Dr. Jordan heads up the OCD & Anxiety Clinic at Psychology Services Associates in Tampa. His initial anxiety training began at the University of Florida in the Weekly and Intensive OCD Treatment Program at the Behavioral Health Unit for three years. During his one year pre-doctoral internship at Children's Hospital of Michigan, Dr. Jordan helped form an anxiety treatment clinic and continue evidence-based treatment for OCD and related anxiety disorders. He recently completed his two year Post-Doctoral Fellowship at the University of South Florida's Rothman Center for Neuropsychiatry. During his fellowship Dr. Jordan continued to conduct empirical research/treatment for child and adult OCD and related Anxiety, and Tic disorders. He has several publications in the area of OCD and frequently speaks at conferences as an expert in the treatment of OCD, PANDAS/PANS and anxiety.
Currently, Dr. Jordan specializes in Evidenced-Based Treatment of OCD, Anxiety, Tic, and Trichotillomania disorders. Dr. Jordan sees both child and adult patients using Cognitive-Behavioral Therapy with Exposure and Response Prevention (CBT ER/P) for OCD and Anxiety, and Habit Reversal Therapy (HRT) for Tic spectrum disorders. Exposure therapy is conducted with patients and their families using a tailored approach to each person's specific symptoms. He offers both weekly and daily intensive treatment.
About DoctorsElite
Founded by Cyril Bethala, MD, DoctorsElite is a free, secure online service that helps patients find doctors, doctors network with one another, and healthcare facilities promote themselves. With the overarching goal of helping patients take their care into their own hands, DoctorsElite strives to make their tools as comprehensive and easy to use as possible.