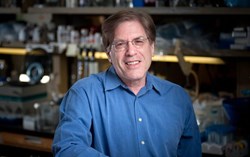 Memphis, Tenn. (PRWEB) October 09, 2013
Charles J. Sherr, M.D., Ph.D., chair of the St. Jude Children's Research Hospital Department of Tumor Cell Biology and a Howard Hughes Medical Institute Investigator, has been selected to receive the 2013 Prize for Scientific Excellence in Medicine by the American-Italian Cancer Foundation.
The Prize for Scientific Excellence in Medicine recognizes important discoveries in cancer biology, prevention, diagnosis and/or treatment. Sherr is scheduled to receive the award at the foundation's 2013 Benefit Dinner and Auctions at the Racquet and Tennis Club in New York City in November.
Sherr's work has advanced scientific understanding of the mammalian cell cycle and tumor suppressor genes, which are both disrupted in cancer. He is a member of the National Academy of Sciences, the Institute of Medicine and earlier this year was inducted as a fellow in the inaugural class of the American Association for Cancer Research Academy. He has received numerous other honors and holds the Herrick Foundation Endowed Chair.
The American-Italian Cancer Foundation supports cancer research, education and control, emphasizing the outstanding resources of Italy and the United States, recognizing world-class scientific excellence in medicine, and serving economically disadvantaged, medically underserved New York City women through breast cancer screening, outreach and education.