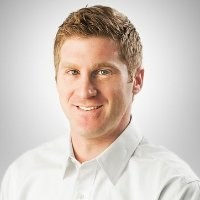 Our goal is to bring together the key players in the industry, many of which are locally based, and develop partnerships and strategies that will keep these great minds in the area.
Philadelphia, PA (PRWEB) October 10, 2013
The biotechnology, medical device and pharmaceutical industries are growing, and Philadelphia life science executives are making great strides to establish the region as a thriving, innovation hub for the biosciences. Focused on connecting and retaining the brightest, local talent, Philly BioBreak has established itself as an invite-only group that holds regular networking events for life science executives. The 1,300 member group which holds its next event on October 15, 2013, is a blend of pharmaceutical executives, entrepreneurs, academic researchers and venture capitalists that share a common desire of helping the Greater Philadelphia region become recognized as a center of innovation and technology. Klein Hersh International, a local executive search firm for the life sciences, is a core sponsor and partner of the event.
"Despite the presence of several large pharmaceutical companies in the area, and both public and private partnerships dedicated to attracting public capital, Philadelphia is not typically considered the first destination spot for life science professionals," says Martin Lehr, co-host of Philly BioBreak. "Our goal is to bring together the key players in the industry, many of which are locally based, and develop partnerships and strategies that will keep these great minds in the area."
According to the Bureau of Labor Statistics, the life sciences industry is projected to grow 11.7% between 2010 and 2020. This growth is apparent with the emergence of strategic partnerships, improved research data, more FDA approvals and an increasing number of life science companies that have recently gone public.
"These market changes and industry growth have created an uptick in hiring, making it more important than ever to connect top industry professionals with life science companies," says Josh Albert, managing partner of Klein Hersh. "As a leading, executive recruitment firm for the life sciences, Klein Hersh is a strong supporter of Philly BioBreak and its efforts to create a flourishing biotech/pharma environment in metro Philadelphia. We feel that that with the right focus and partnerships, the Philadelphia region can become a dominant force in building organizations that will shape the future of drug research and development."
About Klein Hersh International
For fifteen years, recruiters at Klein Hersh International have delivered strategic leadership placement solutions to the world's leading pharmaceutical and biotechnology companies. With an exclusive focus on the life sciences industry, including the complete drug development life cycle, Klein Hersh places over 400 professionals each year. For more information, visit http://www.kleinhersh.com.
About Philly BioBreak
Started in the summer of 2006, BioBreak is a networking event to bring together senior management from across the biotech, pharma, medtech, diagnostics and venture capital industries. We bring these leaders together at informal events where members can establish relationships, find new business partners and share best practices. Membership is exclusively for senior leaders with limited service provider sponsorship. This is a unique format for Philadelphia, aimed solely at building and solidifying professional relationships. Learn more about Philly BioBreak at http://www.biobreak.org.