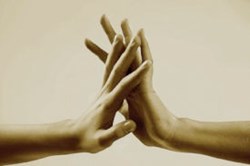 We covered so much territory in a very clear concise way and the exercises were truly impactful!
Newport Beach, CA (PRWEB) October 10, 2013
A Couples Workshop, presenting research-based weekend couples workshops & retreats in the San Francisco Bay Area, announces the addition of a new Los Angeles-Orange County venue for Southern California couples attending the workshop. "The Art & SCIENCE of Love" Weekend Workshop for Couples will be held on November 16th and 17th, 2013 at the Marriott Bayview Hotel in Newport Beach, CA.
The weekend couples workshop is based on the research of Dr. John Gottman, author of over 190 academic articles and author or co-author of over 40 books. Applying his research on what successful couples did right, from over 3,000 relationships spanning 3 decades, couples learn how to: foster respect, affection and closeness; keep conflict discussions calm; build and share deeper connections; resolve conflict around gridlocked issues; strengthen and maintain success in their relationships. The workshop is co-presented by Senior Gottman Certified Therapists & Couples Workshop Leaders Lisa Lund, CRC, MFT (33393) and Bob Navarra, PsyD, MFT (15997).
Couples are taught exercises and given tools to increase friendship, deal with conflict, and communicate dreams & aspirations in their relationships. Couples are saying... "The best part of the workshop was the section on fondness and admiration - I feel those things for my wife, but don't always tell her." "My partner and I were able to create a plan around a conflict we've repeatedly argued over for the past 10 years!" "Highlights were the 'Aftermath of a Fight' exercise and finding the underlying dream within a gridlocked problem."
Couples work together privately and no public discussion or disclosure is involved. The workshop is appropriate for all premarital, engaged, married, cohabiting, gay, straight, happy or struggling couples. The couples workshop is co-produced by Lisa Lund and Therapy-Web-Presence.com.
To learn more about the couples workshop, please visit: http://www.aCouplesWorkshop.com
Lisa Lund, CRC, MFT (33393)
Senior Gottman Certified Therapist & Couples Workshop Leader
A Couples Workshop
(415) 460-9500
http://www.acouplesworkshop.com