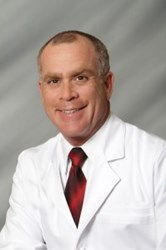 Becoming President of the ASDS is the greatest honor in my professional career.
San Diego, CA (PRWEB) October 10, 2013
Dr. Mitchel Goldman, a highly respected dermatologist in San Diego since 1986, was sworn in as the new President of the American Society for Dermatologic Surgery this past weekend in Chicago, Illinois, at the organization's Annual Meeting.
At the Annual Business Meeting on Friday, outgoing president Timothy C. Flynn, MD, summarized the ASDS accomplishments of the last year and passed the gavel to Dr. Goldman who gave his incoming president's address. The address highlighted his career and the dozens of well-known dermatologic surgeons who influenced and assisted in his growth as a researcher, teacher and clinician. Friday night was the President's Dinner, attended by luminary dermatologists from around the world, where the group performed an annual musical tribute to roast the incoming president.
With nearly 6,000 members across the world, the ASDS is the largest specialty organization made up of doctors focused on furthering the field of dermatologic surgery.
"Becoming President of the ASDS is the greatest honor in my professional career. It's not only extremely humbling to be elected by my colleagues, but I'm eager and excited to help advance this organization's continued leadership in cosmetic and surgical dermatology," said Dr. Goldman.
As President, Dr. Goldman will serve as chairman of the board of directors that provides direction to the Society, which offers educational programs such as regional, national and local workshops in addition to visiting professors to dermatology residency programs. The ASDS also funds dozens of medical research projects and supports its younger members through a Future Leaders Network. The Society is actively involved in promoting its membership's expertise in skin care and skin surgery to both the general public as well as non-dermatologists.
"What makes the ASDS unique is the fact that all members are dermatologic surgeons. A dermatologic surgeon is considered to be a leading expert in both skin health and rejuvenation as well as skin cancer," said Dr. Goldman.
At the 2013 ASDS Annual Meeting, more than 1,000 dermatologists from around the world joined one another in Chicago for an educational event that covered a multitude of topics ranging from the newest and most significant research in cosmetic procedures to cutting-edge developments for skin cancer surgery in more than 65 different scientific sessions.
"One of the best aspects of attending the Annual Meeting presented by the American Society for Dermatologic Surgery is the fact that so many bright and forward-thinking minds are present. These doctors have the chance to interact with one another and share personal experiences from their field. This is what helps to continually advance dermatologic surgery," said Dr. Goldman, who has penned over 300 medical publications, book chapters and 13 medical textbooks and is considered a pioneer in the field of minimally invasive cosmetic surgery and varicose vein treatment.
Goldman, Butterwick, Fitzpatrick, Groff & Fabi: Cosmetic Laser Dermatology is a world-renowned aesthetic center in San Diego, California, made up of five internationally distinguished skin care experts, including Mitchel P. Goldman, MD, Kimberly Butterwick, MD, Richard Fitzpatrick, MD, William Groff, DO, and Sabrina Fabi, MD. As highly acclaimed dermatologists and cosmetic surgeons who have contributed hundreds of medical papers to journals and medical textbooks as well as pioneered multiple key procedures, the services provided are among the most technologically advanced to date. With more than 40 different lasers, the award-winning San Diego dermatologists of Cosmetic Laser Dermatologist are able to provide patients with the most comprehensive selection of skin care treatments in the United States.
For more information regarding the various types of cosmetic procedures and dermatologic treatments offered at Cosmetic Laser Dermatology, please call (858) 657-1002 or visit us on the web at: http://www.gbkderm.com.