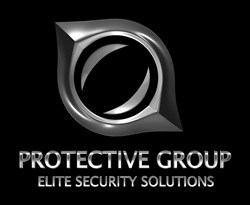 Bohemia, NY (PRWEB) October 11, 2013
The Protective Group, a leading security company on Long Island, responds to an October 6th article published by CBS NEWS Chicago regarding the heightened security measures planned for the upcoming Chicago Marathon on October 13th.
According to the article, titled "Law Enforcement Boosts Safety Measures for Marathon," "Bomb-sniffing dogs, patrolling officers and random bag checks will be at the surface of the Bank of America Chicago Marathon next weekend." These are just some of the security procedures being implemented for the event in light of the tragic Boston Marathon bombings. Not all of the security measures being implemented have been released to the public.
The article notes that the Chicago Marathon has been granted "level two" status. According to Secret Service Agent Frank Benedetto, "Level two means it is an event with national or international importance that may require direct national level support and situational awareness." This status signifies the importance of the event and the necessity for federal security assistance. Level one is the highest rank and contains events like the Super Bowl.
John Monderine, CEO of the Protective Group, a leading event security company, believes that the city of Chicago and the marathon's event organizers are doing the right thing by making security a top priority. "In light of the Boston Marathon bombing, security should be the number one priority to federal and local authorities because of the sheer size of the event and the enormous number of people attending."
The Protective Group is an elite full service private security firm with specializations in special event security, corporate security, private investigators, insurance investigators and surveillance. Its top-notch professional security guards have over 150 years of combined law enforcement service and its security personnel are physically fit, professional, athletic, and completely dedicated to ensuring events proceeds without a hitch. From charity runs and fashion shows, to fundraisers and art shows, the Protective Group instills confidence and assures safety at an ex-clusive event or place of business.
#####