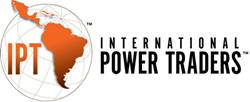 Doral, Florida (PRWEB) October 30, 2013
International Power Traders announced today the expansion of its rental fleet to include 3.3MVA Crestchic resistive/reactive loadbanks. The loadbanks are available in both 50Hz and 60Hz frequencies. The power output has a capacity up to 3.3MVA (million volt-amperes) or 2,640 kilowatts at 480 volts, 60 Hertz, 3 Phase, 0.8 power factor. Each loadbank unit is housed inside a weatherproof ISO enclosure. Accessories included are a handheld control and resources to match the job requirements such as 4/0 cabling.
For more information about IPT's new loadbank offerings, as well as a list of the diverse power generation solutions and ancillary offerings available from IPT, please contact Saul Medina at (305) 885-9885 or visit IPT's web site at http://www.ipowertraders.com/aboutus for more information, news and related data.
###