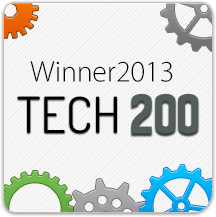 'We strive to constantly improve our infrastructure by better servicing our clients,' said Gotham Cigars CEO Manny Balani
Miami, FL (PRWEB) October 11, 2013
The Lead411 Tech 200 list is an annual ranking of US privately owned tech companies with at least $1 million in revenue. The ranking is based on growth rate and revenue, and with a 167% growth rate, Gotham Cigars ranks #49 out of the 1,000 companies who applied.
To make the Tech 200 list, Lead411 looks at businesses in the U.S. that are privately held and have earned more than $1 million in revenues in 2012. Then, those 200 companies that show the highest percentage of revenue growth from 2010 to 2012 out of all of the applicants are ranked and put into the Lead411 Tech 200 List.
Tom Blue, the founder of Lead411 was quoted saying "The Tech 200 list doesn't always include high-tech industries, as many would assume. This year we had some not-so-obvious players, like Gotham Cigars and Bridge Technical Talent." Gotham Cigars has put a lot of work and effort in over the years to establish themselves as a go-to online destination for many choice cigar smokers in search of everything from premium cigars, machine made cigars, little cigars, to cigar humidors and cigar accessories including cigar cutters, cigar lighters, and other cigar accessories. It is an honor to receive placement on the Tech 200 list, it backs up the hard work and growth that Gotham Cigars shows every year.
Finalists are selected for the Tech 200 list from all different industries including Business Services, Mobile, App & Web Development, Online Advertising, Healthcare, and Marketing. The application process for the Tech 200 list evaluates the companies based on important criteria such as marketing budget, financing, and projected growth. This is the 4th year that the Lead411 Tech 200 list has been published and this year showed an increase in overall growth among all companies. The average revenue growth this year was 250%, which is 13% higher than last year's list, and 17% higher than the Tech 200 List in 2011. This is the second year that Gotham Cigars has been honored with a position on the Tech 200 List, so it is a great honor to be included in the stats of overall revenue growth shown by the list year after year.
"As an ecommerce company it's a great feeling to be recognized as a leading technology company in terms of growth. We strive to constantly improve our infrastructure by better servicing our clients," said Gotham Cigars CEO Manny Balani. Earlier this year, Gotham Cigars received the 21st ranking in the South Florida Business Journal's Fast 50, which recognizes the 50 fastest growing businesses in South Florida and #64 on the Florida Fast 100 growing privately held companies in Florida. Gotham Cigars was also honored with a ranking of #1,226 on the Inc. 500/5000 list this year which recognizes the fastest growing Privately Held Companies in 2013. Gotham Cigars is poised for even more growth in this upcoming year.
Gotham Cigars offers customers one of the country's largest and freshest selections of premium cigars, and now Electronic Cigarettes. With five-star ratings given by the most trusted online comparison websites for its huge selection, fast shipping and great customer service, they have become the favorite destination for buying cigars and other tobacco products online in the US. All of their products have been thoroughly inspected by their manufacturers prior to arriving at the facility to ensure the highest quality for their customers. Gotham is a division of a larger nationwide wholesale tobacco company, which is how they are able to maintain a sizable inventory in their facility. To learn more visit http://www.gothamcigars.com