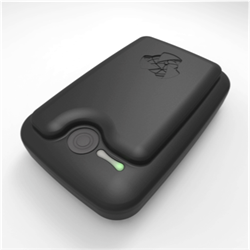 Herndon, VA (PRWEB) October 15, 2013
Ntrepid Corporation's ELUSIV product group announces the release of an updated version of the EL 2715 Hummingbird tracker. The Hummingbird is ELUSIV's most advanced small tracking device to date, with both GPS and RF beacon locating capabilities. The new release includes:

An advanced GPS antenna, resulting in more GPS positions under adverse signal conditions
Light sensor alerts based on the Hummingbird's integrated sensor
Improved efficiency and superior power management to extend battery life
Real-time tracking mode, allowing sub-minute tracking intervals and delivery of position information within seconds
The Hummingbird is a market leader for combined GPS-RF trackers because of its unique combination of features in an extremely small package, and competitive price point. The new release offers even better performance and reliability and can be used to track vehicles, personnel, bait merchandise and more.
The new Hummingbird, and ELUSIV's full line of surveillance devices, can be seen at the upcoming 2013 International Association of Chiefs of Police Conference (IACP) in Philadelphia, October 19-23. Visit booth 3054 for a demo.
About Ntrepid
Ntrepid Corporation leverages industry experience and engineering talent to develop technologies that solve operational challenges in the areas of Internet operations, information management, analytics, linguistics, and tracking.
Product information can be found at ntrepidcorp.com/elusiv.