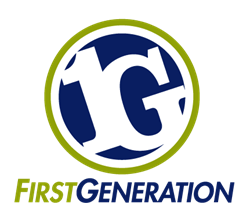 Allentown, PA (PRWEB) October 10, 2013
First Generation, an integrated marketing agency and service-disabled veteran-owned small business (SDVOSB), was recently awarded a contract with Federal Student Aid (FSA), an office within the Department of Education.
The contract will grant First Generation the opportunity to support the design and layout of Department of Education publications and communications materials, including graphics, interactive infographics, guides, brochures, newsletters and fact sheets in both English and Spanish. The Blanket Purchase Agreement (BPA) contract will extend across a three-year period with a total value up to $2 million.
"We are thrilled to begin this long term relationship with the Department of Education," says First Generation President, Alexandra Shade. "Large scale contracts enable FG to showcase our superior design and marketing services and reinforce our status as a robust partner for the US government."
The SDVOSB designation has given First Generation a strong advantage to its growing Washington DC business. First Generation is also a General Services Administration (GSA) contract holder as an Advertising & Integrated Marketing Solutions agency (AIMS 541), pre-approved to service the educational and comprehensive media plan strategy needs of federal contracts.
For more information on the benefits of partnering with First Generation, please visit http://www.firstgenSDVOSB.com.
About First Generation:
Celebrating 26 years in business, First Generation defines, develops and delivers marketing campaigns for commercial business, non-profit organizations and the federal government. Services include strategic communications, integrated marketing and advertising, video production, interactive design and programming, event planning, web design, programming, instructional design and training, media relations and social media integration. A service-disabled veteran-owned small business (SDVOSB), First Generation also provides full-time on-site media consultants for several global organizations. First Generation is headquartered in Allentown, PA with offices in Washington, DC, and Vicenza, Italy. For more information, please visit http://www.firstgencom.com.