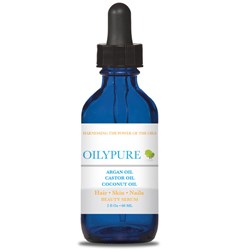 We're excited to work with Labohealth Group: Now we can offer our product across the pond, and men from all over the world can experience the benefits of Oilypure.
Pompano Beach, Florida (PRWEB) October 15, 2013
Oilypure Oil Treatment for Hair announces its latest venture with Labohealth Group to expand sales further into Europe as early as November of this year. The hair, skin and nails oil is already selling at Amazon, Sears, Rakuten, and can now be available overseas in the largest network of Health and Beauty stores to those interested in growing a fuller beard.
The beauty product retails in the USA for $19.99, and is engineered to promote beautiful and shiny hair, which are quickly coming into season during the cooler months. The beauty oil is all natural and drug-free, and is to be used as needed.
The oil compound is a nourishment, working from the inside out, and is packed with vitamins and extracts. Within the supplement, combinations of vitamins A, C, E, as well as riboflavin and folate, work together to encourage hair growth and health. The end result? A set of hair worth boasting about. Bottles are available in 2 fl. oz size.
Order online now with Amazon (http://amzn.to/1c0KYzt), and learn why women from all walks of life call Oilypure the best hair oil.
About Oilypure
Oilypure is the Number One hair oil blend of Argan Oil, Castor Oil and Coconut Oil. This product promotes fuller, healthier hair with its professionally formulated all natural, drug-free ingredients to target the hair follicle from the inside out.
For more information, visit http://www.oiltreatmentforhair.com/.