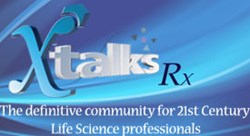 Toronto, Canada (PRWEB) October 11, 2013
Nuclear magnetic resonance (NMR) spectroscopy is widely recognized as an extremely information-rich analytical technique. In the pharmaceutical industry, the utility of NMR is expanding beyond its traditional role as a tool for studying molecular structures and dynamics.
At the same time, regulatory agencies dictate that impurities in APIs, and drug products present above certain levels must be monitored and controlled, and at higher levels, fully structurally characterized. Impurity levels are commonly monitored by HPLC/UV. While HPLC/UV methods are robust and sensitive, UV detection suffers from the flaw that not all compounds absorb UV light equally. Late in the drug manufacturing process, it becomes critical to determine the relative response factors of impurities in order to accurately assess their levels in APIs and formulated drug products. Determining these relative response factors can be time consuming and may require hundreds of milligrams of the isolated or synthesized impurity.
NMR is used routinely in GMP environments for tasks such as the release of starting materials, qualification of reference standards and structural identification of impurities. However, the performance of modern NMR spectrometers is characterized by high reproducibility and extensive dynamic range, allowing the development and validation of GMP NMR methods that can meet linearity, robustness, precision and accuracy criteria analogous to HPLC/UV methods
In this live presentation event, speaker will review advantages and challenges of applying NMR in emerging research areas, as well as recent literature and experiences. Additionally, a case study describing a validated NMR method developed when other analytical methods were not feasible (ie. no chromophores) will be presented.
A Q&A with the audience will follow the main presentation.
For more information about this event or to register, visit http://xtalks.com/NMR-beyond-Structure-Identification.ashx.
Xtalks, powered by Honeycomb Worldwide Inc., is a leading provider of educational webinars to the global Life Sciences community. Every year thousands of industry practitioners turn to Xtalks for access to quality content. Xtalks helps Life Science professionals stay current with industry developments, trends and regulations. Xtalks webinars also provide perspectives on key issues from top industry thought leaders and service providers.
To learn more about Xtalks visit http://xtalks.com/ContactUs.ashx.
Contact:
Karen Lim (416) 977-6555 ext 227
clientservices(at)xtalks(dot)com