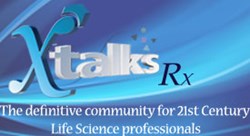 Toronto, Canada (PRWEB) October 14, 2013
Research and Clinical labs face many inventory challenges today. Inventory visibility is often difficult, and accuracy can hover at levels similar to the retail environment. Shrinkage is a common occurrence. Research facilities are also plagued by inaccurate charge capture and inefficient PAR level management and re-ordering, which can lead to millions in wasted products and frequent out-of-stocks. Finally, a lack of security and regulatory controls — coupled with inefficient, manual reconciliation processes — can result in an extraordinary drain on resources. The bottom line is that researchers spend more time procuring supplies when they could be putting all of their time toward making significant contributions to the medical community by conducting innovative research.
Attendees of this event will leave with an understanding of how smart rooms can:

Eliminate shrinkage
Automate reordering processes
Simplify inventory reconciliation and financial accounting
Eliminate manual inventory checkouts to return researchers and lab tech's back to their bench more quickly.
A Q&A with the audience will follow the main presentation.
For more information about this event or to register, visit http://xtalks.com/efficiency-with-RFID-smart-rooms.ashx.
Xtalks, powered by Honeycomb Worldwide Inc., is a leading provider of educational webinars to the global Life Sciences community. Every year thousands of industry practitioners turn to Xtalks for access to quality content. Xtalks helps Life Science professionals stay current with industry developments, trends and regulations. Xtalks webinars also provide perspectives on key issues from top industry thought leaders and service providers.
To learn more about Xtalks visit http://xtalks.com/ContactUs.ashx.
Contact:
Karen Lim (416) 977-6555 ext 227
clientservices(at)xtalks(dot)com