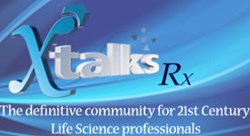 Toronto, Canada (PRWEB) October 15, 2013
Clinical trials in the diabetes space offer a number of unique challenges. Selecting inclusion and exclusion criteria that are overly strict or loose runs the risk of targeting the wrong patients and adversely impacting patient enrollment. Likewise, a small error in the calculation of exposure and event rates can have a significantly negative impact on estimation of the number of patients needed and the study timeline.
This diabetes webinar will provide an overview of advanced data mining and software applications that can be used to understand the implications of various protocol entrance criteria.
Specifically, the webinar will highlight the impact of key protocol design elements on event rates and exposure rates by:

Demonstrating how virtual population simulation technology provides externally validated benchmarks for patient profiles and event rates.
Examining how predictive software can be used to calculate expected dates for reaching event and drug exposure targets for your diabetes trial.
Discussing a case study applying these techniques to diabetes protocol design.
This webinar is designed to help attendees gain a better understanding of how to use existing data and predictive software to target optimal patients and improve forecasting of expected timelines and events. Utilizing these predictive techniques during study planning may help reduce the need for protocol amendments and ultimately, help you get the right diabetes drug to the right patients as quickly as possible.
A Q&A with the audience will follow the main presentation.
For more information about this event or to register, visit http://xtalks.com/predictive-techniques-for-diabetes-trials.ashx.
Xtalks, powered by Honeycomb Worldwide Inc., is a leading provider of educational webinars to the global Life Sciences community. Every year thousands of industry practitioners turn to Xtalks for access to quality content. Xtalks helps Life Science professionals stay current with industry developments, trends and regulations. Xtalks webinars also provide perspectives on key issues from top industry thought leaders and service providers.
To learn more about Xtalks visit http://xtalks.com/ContactUs.ashx.
Contact:
Karen Lim (416) 977-6555 ext 227
clientservices(at)xtalks(dot)com