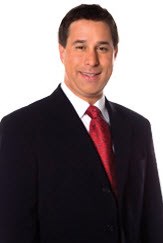 Questions are often asked after an accident like this one claims lives.
(PRWEB) October 15, 2013
A rollover accident involving a church van claimed the life of a passenger and left many others injured on Saturday, September 14, 2013. The van's back left tire blew out, which caused the vehicle to swerve and roll across the highway. Many passengers were ejected from the van while it was rolling according to NBC News.
Personal injury lawyer, Michael Steinger states, "We can help address and clarify with respect to victims' rights after an incident like this occurs."
20-year-old passenger Nostra Damas passed away at the scene, while two other victims suffered critical injuries as NBC news stated.
According to a report from NBC News (9.14.13), the accident happened near Corkscrew Road on Interstate 75 in Lee County. It was not determined whether any of the passengers were wearing seat belts during the accident.
"It is unfortunate that we do not know if anyone was wearing a seat belt during the accident," Steinger states. "Finding the truth is necessary after any tragic accident and the help of a personal injury lawyer can often help answer some of the questions remaining."
The van belonged to Seventh-day Adventist Church in Lauderhill, Florida and was one of three vans on the way to Tampa, Florida. Neither of the other two vans were involved in the accident. I-75 was shut down for nearly three hours after the accident and this was the second vehicle to overturn on I-75 on September 14, according to NBC News (9.14.13).
"Questions are often asked after an accident like this one claims lives," said Michael Steinger of Steinger, Iscoe and Greene.
About Steinger, Iscoe & Greene:
Steinger, Iscoe & Greene is a proven legal team whose number one goal is to get South Florida injury victims every dollar they truly deserve. Since 1997, the firm's lawyers have successfully handled cases that have included: auto accidents, bicycle accidents, birth injuries and medical malpractice. The entire legal team is committed to representing and fighting for injury victims' best interests, giving each client insight into Florida law and their rights.
Steinger, Iscoe & Greene is a legal team with more than 30 lawyers and 130 legal professionals. Offices are located in West Palm Beach, Port St. Lucie, Okeechobee, Fort Lauderdale, Miami, Fort Myers, Tampa and Orlando. Steinger, Iscoe & Greene also offers the No Fee Guarantee®, which means "you don't owe us any money unless we get money for you."
Steinger, Iscoe & Greene, 1645 Palm Beach Lakes Boulevard, Ninth Floor, West Palm Beach, Florida 33401