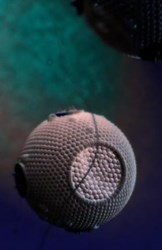 As our customers focus on their vital research, we want to assist and support them by delivering updated information in a monthly communication.
Montgomery Village, MD (PRWEB) October 11, 2013
Kalen Biomedical, LLC (http://www.kalenbiomed.com) is pleased to offer customers new product information, recent publication briefs, and exclusive discounts on premium products.
The monthly newsletter will offer subscribers a chance to review recent publications related to research in cardiovascular disease, diabetology, metabolic syndrome and other life science fields where lipoproteins are an integral part. The newsletter will also incorporate application notes and product promotions to assist the scientists in their research.
Interested subscribers will find multiple links on the website, http://www.kalenbiomed.com, with a simple sign up process.
Kathy K Foxx, President of Kalen Biomedical, LLC commented, "As our customers focus on their vital research, we want to assist and support them by delivering updated information in a monthly communication."