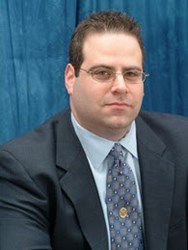 There's no doubt we need to keep drunk drivers off our streets.
(PRWEB) October 11, 2013
When Judge Tracy Sheehan was pulled over and arrested for drunk driving last month, she didn't contest the charges and described her actions as a "horrible" choice according to The Ledger. DUI defense attorney David Katz says her case illustrates a shortcoming of current DUI laws.
Sheehan had no previous record of drunk driving and she never tried to use her authority or position to get out of the charges, according to police records. The day after her arrest she made a statement from her home saying she was humiliated by her actions according to The Ledger (7.27.13) .
"Our DUI laws assume that someone who's too drunk to drive is somehow capable of good decisions in the parking lot," said Katz, co-founder of Katz & Phillips, PA. "But alcohol impairs decision making. It's a contradiction in terms."
Katz says that Sheehan exemplifies the problem with how DUI laws are written.
"This is someone with strong ethics both before and after the incident. She knows the law and has never abused her power. But when drinking she was capable of a terrible choice."
That doesn't mean DUI shouldn't be a crime, Katz says – just that it should be handled differently.
"There's no doubt we need to keep drunk drivers off our streets," he said. "But aiming at a criminal conviction and a jail term is counter-productive. All the deterrent in the world won't help if the crime only happens when someone's too intoxicated to think straight."
About David Katz:
David S. Katz is a Hillsborough County DUI attorney and a founding partner of Katz & Phillips, PA. Nationally recognized as leader in DUI defense, he has trained other attorneys in defense strategies for DUI cases and has suppressed breath and blood evidence in hundreds of cases. He can be contacted at:
Katz & Phillips, PA
509 W. Colonial Drive
Orlando, FL 32804
321-332-6864