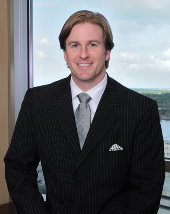 Every individual accused of a crime deserves a fair trial and defense.
Orlando, FL (PRWEB) October 11, 2013
Former Morton Elementary Principal, Stephen Paulsen, was arrested in Boynton Beach in July. He allegedly solicited sex from an undercover officer acting as a teenage boy. Paulsen was visiting his parents when police arrested him, according to a probable cause warrant as the Star Telegram reported. Paulsen reportedly stated he would "love to teach you some intense passionate man love," in an online conversation with the detective posing as the teenage boy. Other sexually explicit comments were allegedly made during the online conversation and pictures were allegedly sent from Paulsen to the detective.
After charges of child exploitation, computer pornography, transmission of harmful material to a minor and traveling to meet a minor to commit an unlawful sex act were filed, Paulsen resigned as the principal of Morton Elementary. He held the position for two years, according to the Star Telegram.
According to police, Paulsen had chatted with the detective for many days under the screen name "Tony Texas." He believed the detective was only 16 years of age as stated in the Star Telegram.
According to the Star Telegram, the Arlington school district has removed any mention of Paulsen from their website and has followed the direction of law enforcement officials in this matter. Currently, the AISD is not willing to comment further on the matter. Paulsen's court appearance was moved because he didn't have an attorney and doesn't qualify for a public defender.
Source: Star Telegram (7.17.13)
"Every individual accused of a crime deserves a fair trial and defense," stated Florida sex crime lawyer James Phillips. "It doesn't matter how the public views the crime, until all the evidence is presented and a fair defense is provided, the case shouldn't be decided."
"Since sex crimes can completely turn a person's live upside down, it's important to make sure we get all the facts straight," stated Phillips.
About James Phillips:
James D. Phillips is one of the founders of Katz & Phillips law firm and an experienced Florida sex crime lawyer. Before starting his private practice he was an Assistant State Attorney. Not only does Phillips handle DUI cases regularly, but his services are sought after in the area of sex crime defense. He can be reached at 321-332-6864.
Katz & Phillips, PA
509 W. Colonial Drive
Orlando, FL 32804
321-332-6864